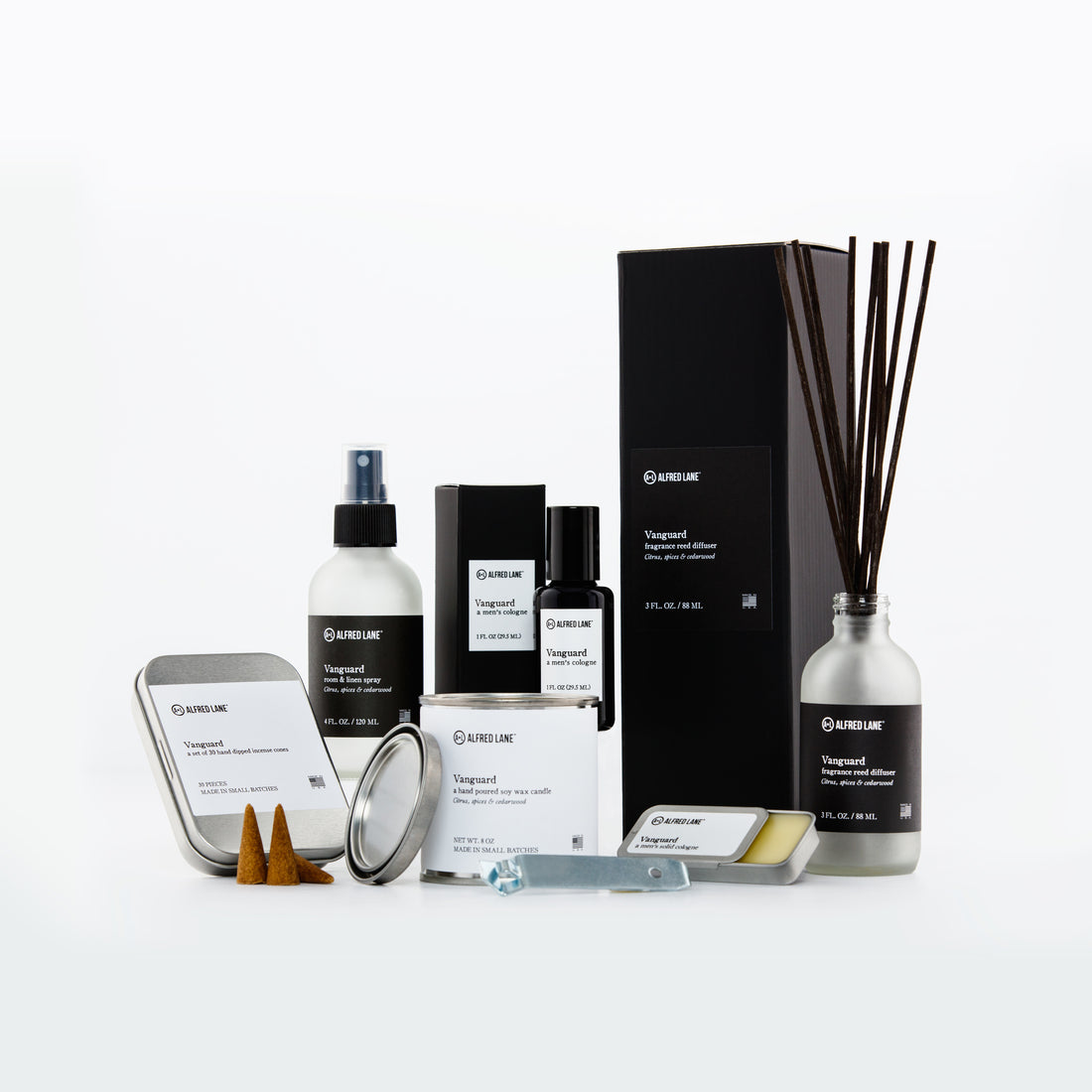 You love Vanguard for its spicy, sweet fragrance — a refreshing, fresh and fruity blend of sweet spice and woods. Why not get the scent as a bundle?
You'll enjoy 1 oz cologne, a 0.5 oz solid cologne, a premium 8 oz soy wax candle, a fragrance reed diffuser, a room spray and a tin of 30 incense cones.
All these items come in a bundle that includes a price break (than buying the products separately).
Due to ingredients in the room spray, we can only offer this product in the USA. FREE SHIPPING in the US on this special Vanguard collection.
spice, cedarwood & citrus
We love making our products and want you to love them as well. But if for whatever reason, you don't love your product, we'll make it right. Guaranteed.