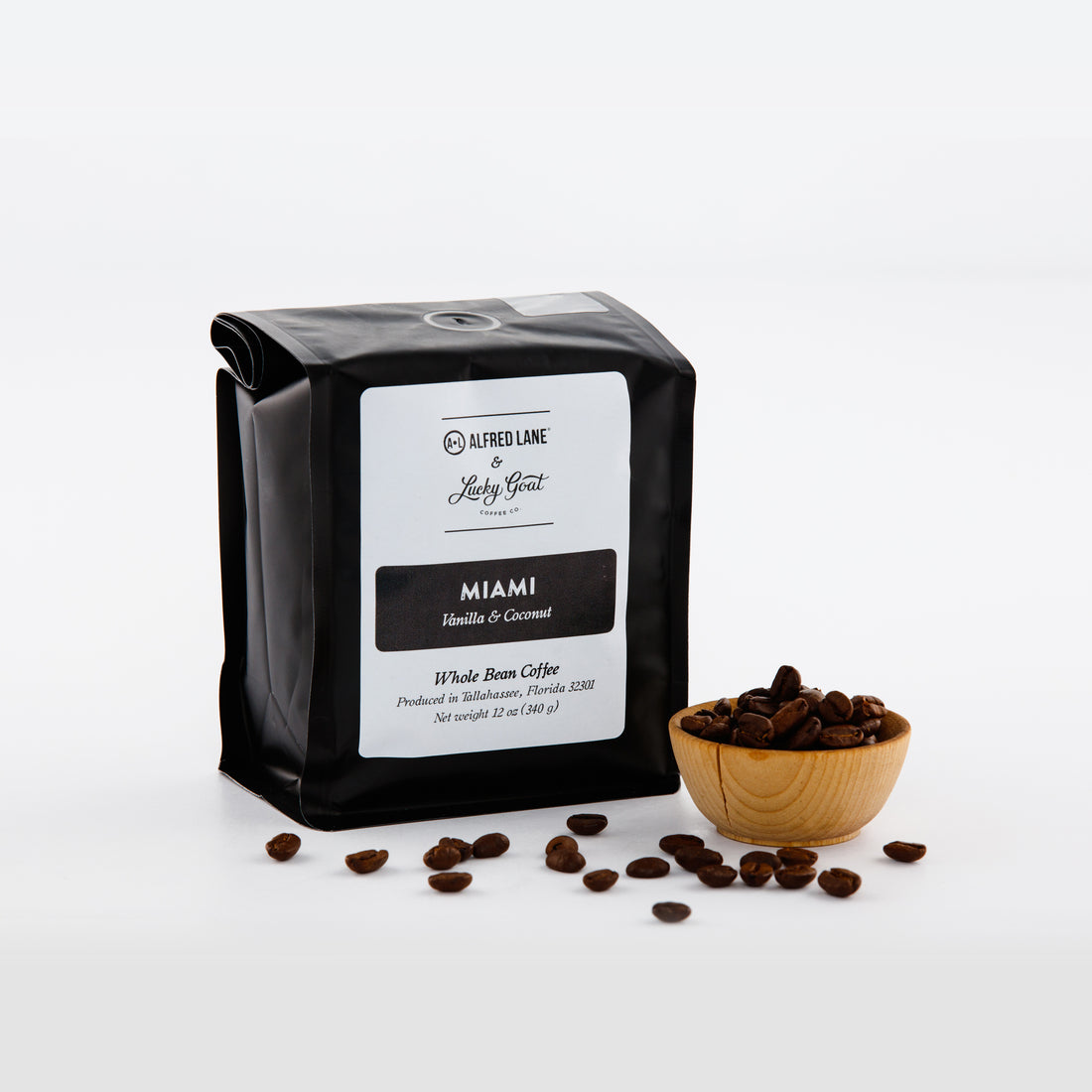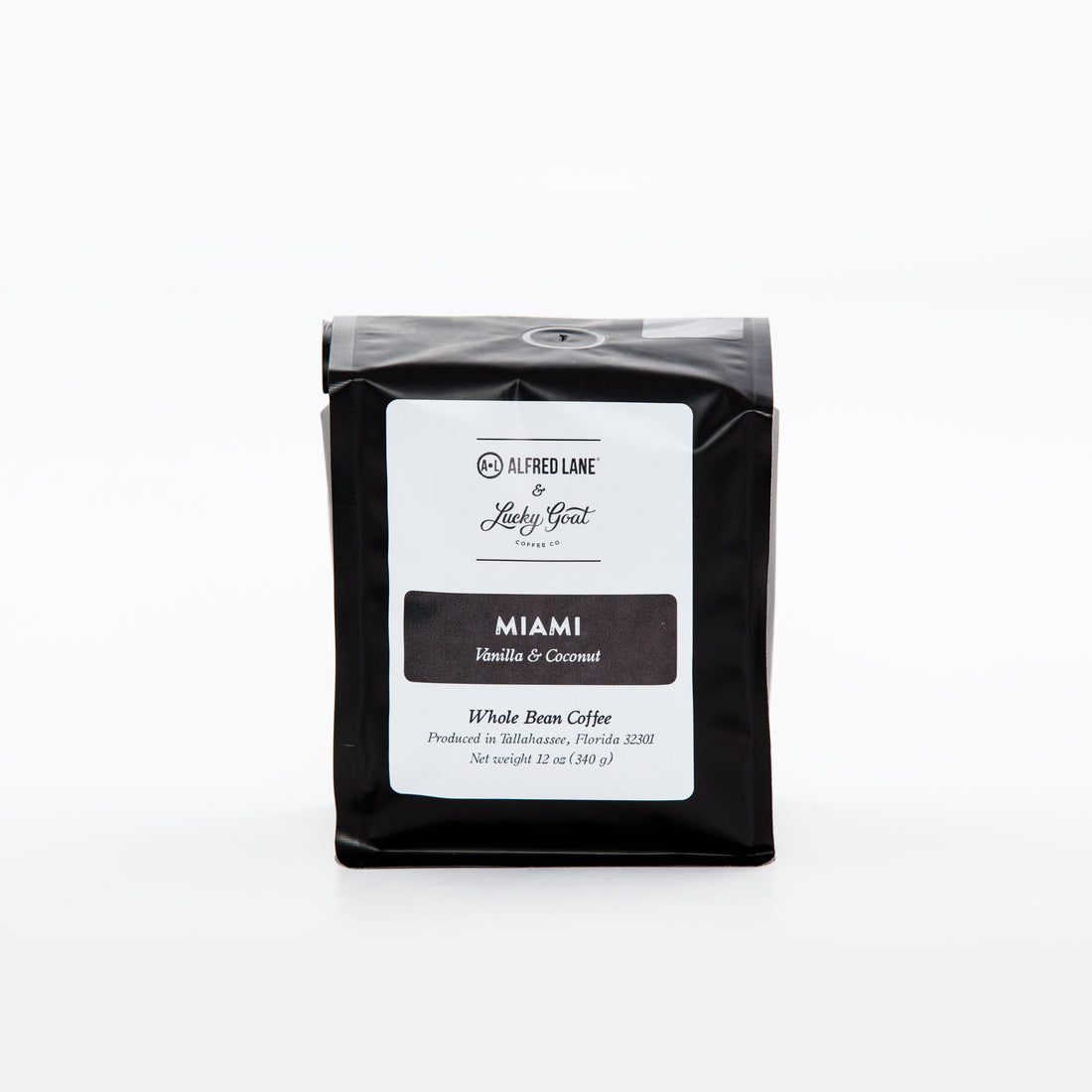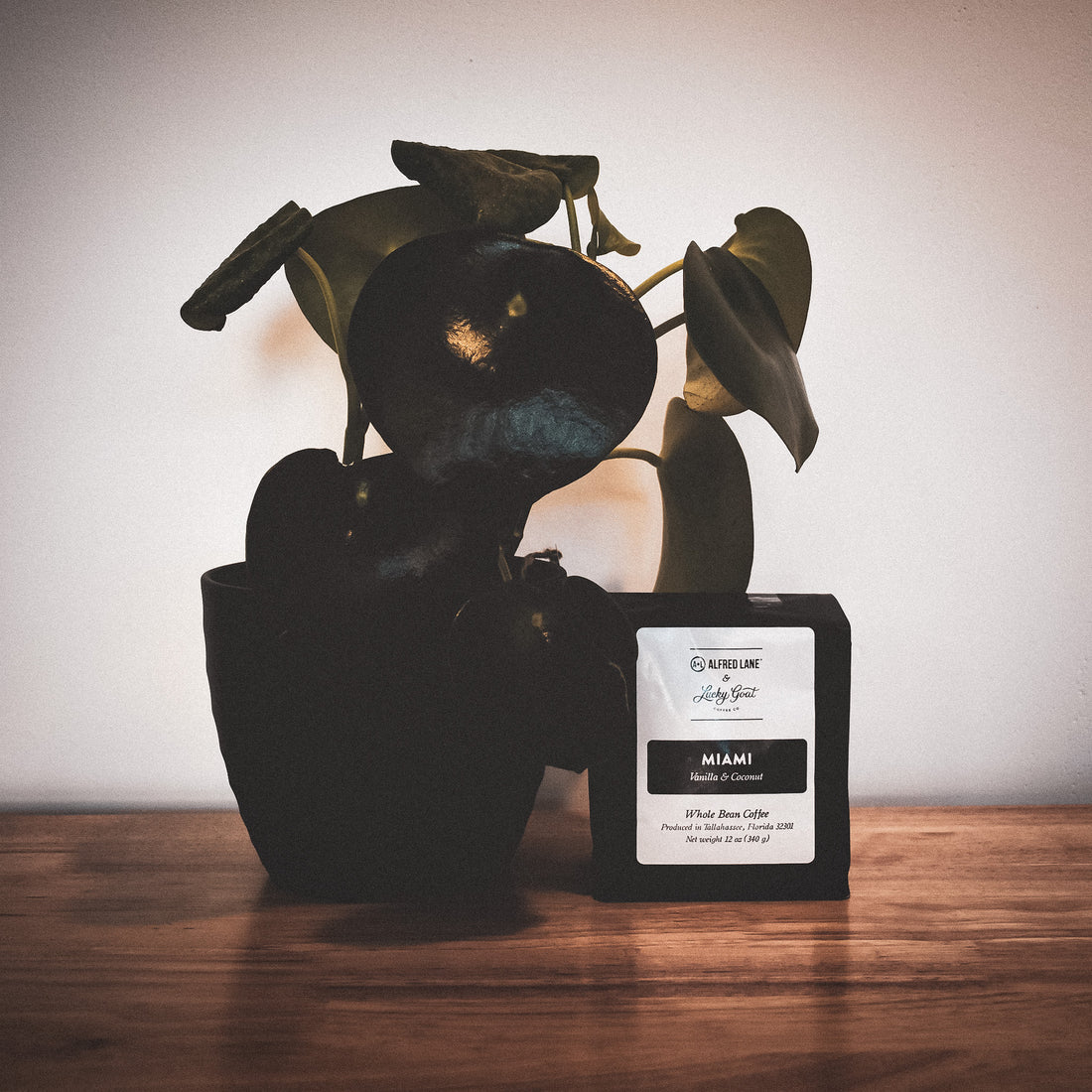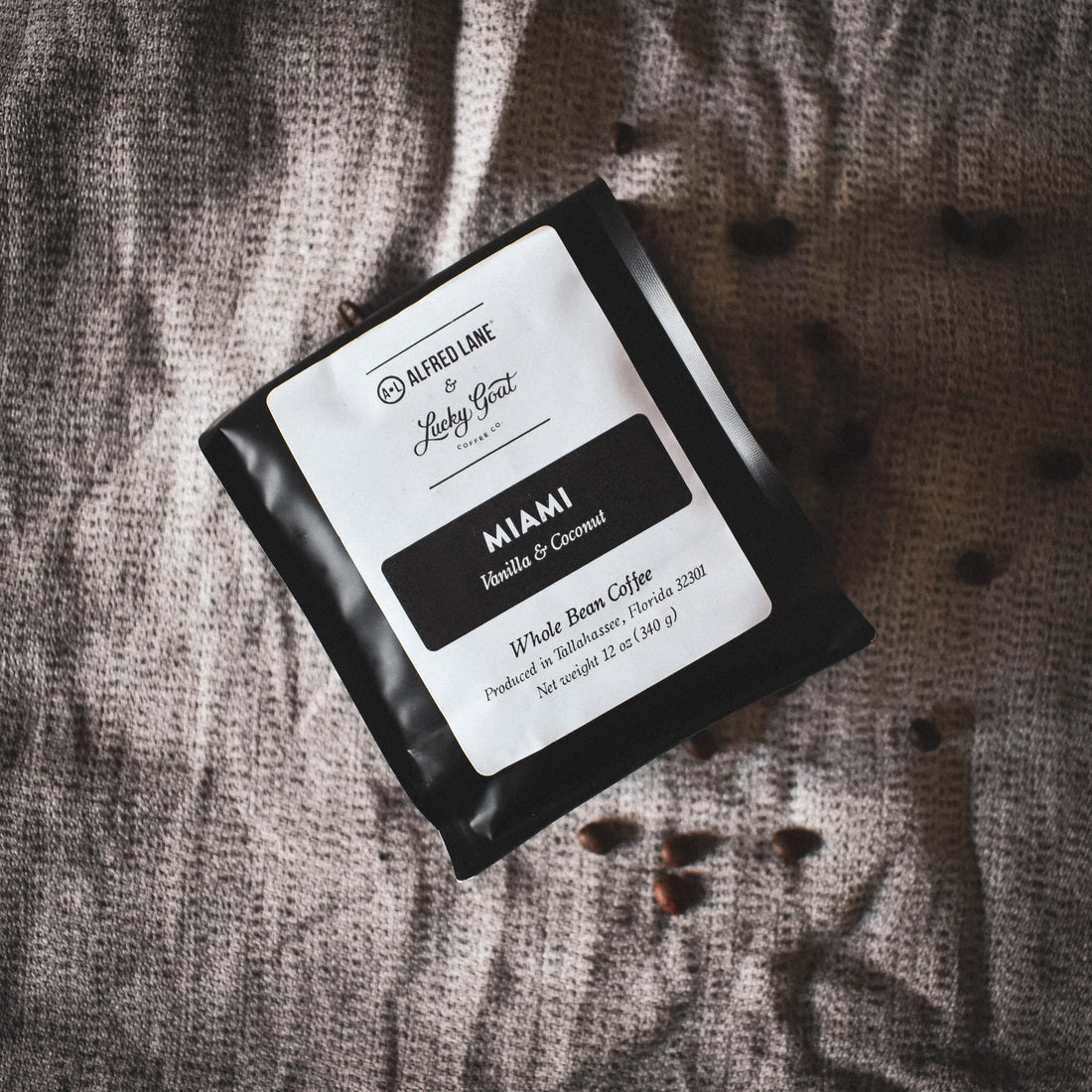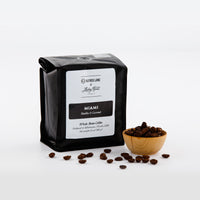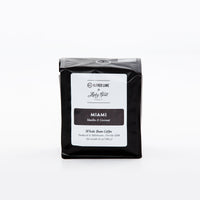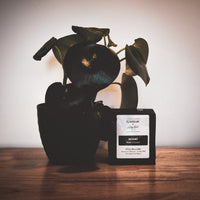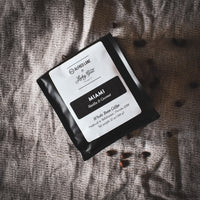 Alfred Lane x Lucky Goat Whole Bean Coffee - Miami
Alfred Lane has partnered with Lucky Goat Coffee, an awesome Florida coffee company, and we're doing a collab featuring 3 coffees with flavors reminiscent of places where founder Rafael Hernandez has lived: Chicago, Savannah and Miami. 
The Miami coffee blends Vanilla and Coconut flavors in a balanced profile... the current favorite at Alfred Lane Studios.
Each 12 oz bag of whole bean coffee is made in small batches in Tallahassee, FL. 
To make coffee, we recommend heating water to 205 degrees, grind whole beans for your preferred method of brewing, measure 2 tbsp per 5-6oz of water and prepare coffee to your liking. Enjoy hot or iced!
We love making our products and want you to love them as well. But if for whatever reason, you don't love your product, we'll make it right. Guaranteed.
Customer Reviews
Jesymag A.

United States
I recommend this product
08/09/2022
Delicious
It is just perfect as a latte or a cappuccino with a soft flavor and an amazing bouquet.