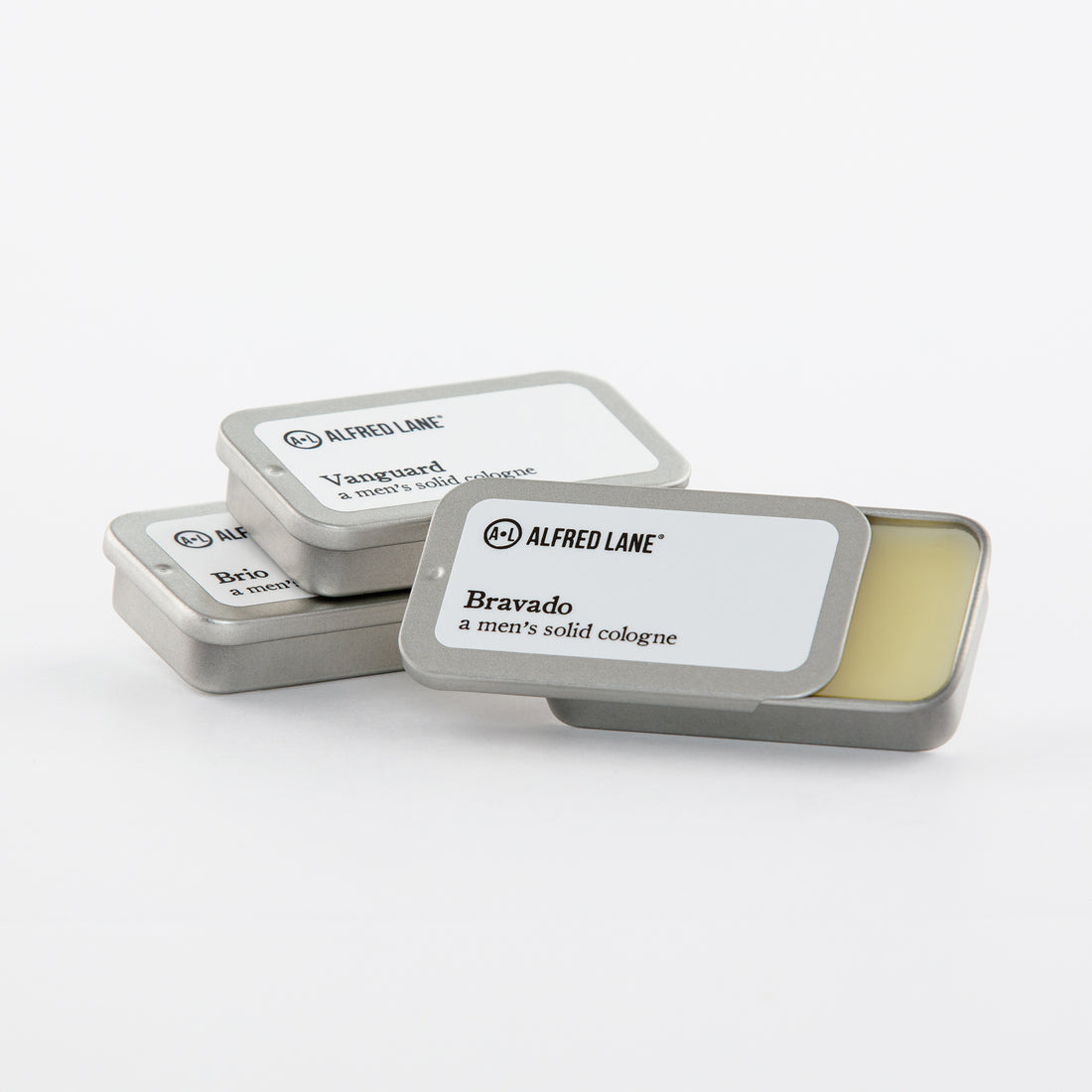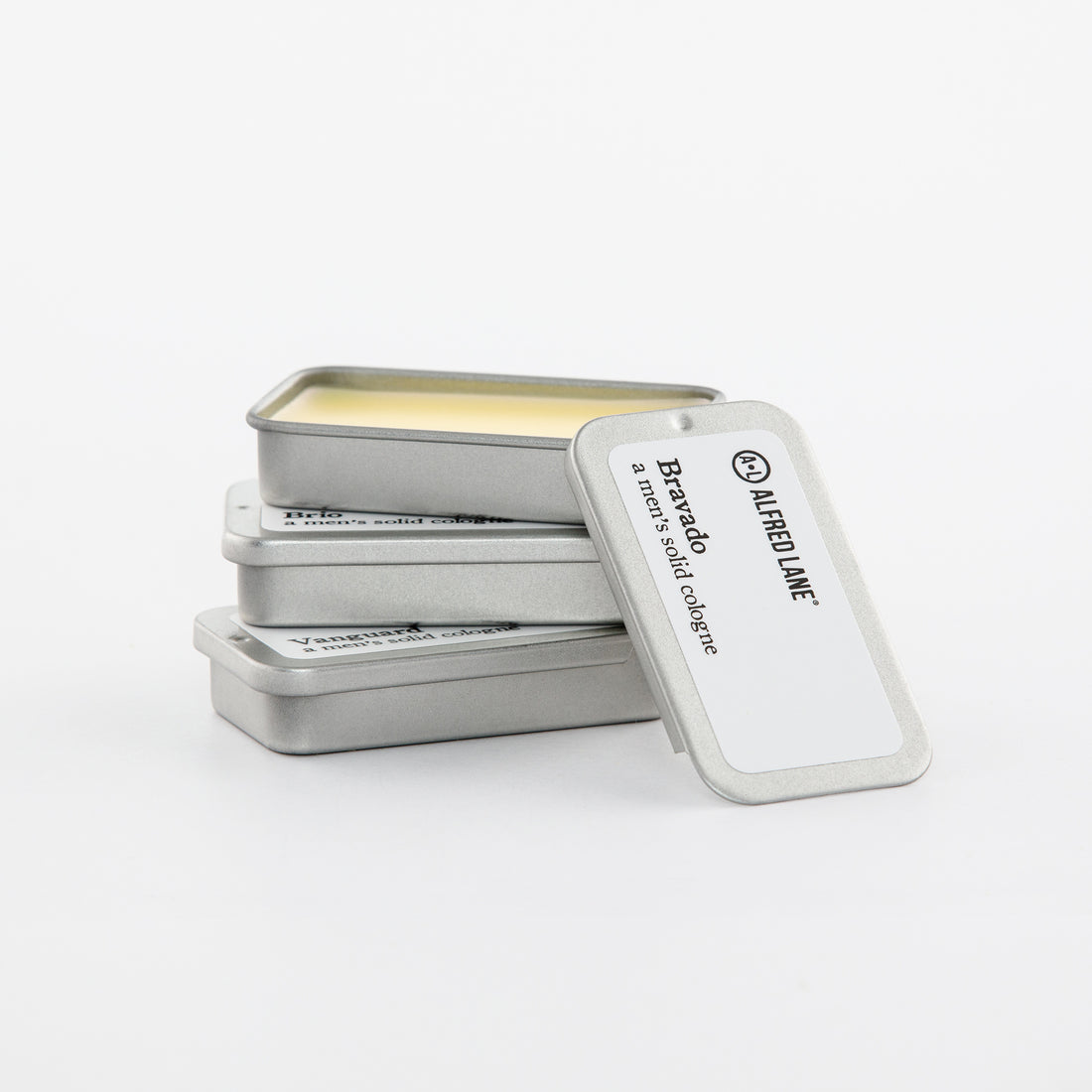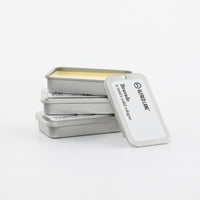 A gentleman likes options. Get Bravado, Vanguard and Brio together in this collection and always have a solid cologne to fit your mood. Plus you'll get free shipping anywhere in the US.
We love making our products and want you to love them as well. But if for whatever reason, you don't love your product, we'll make it right. Guaranteed.
Customer Reviews
Mark R.

Australia
I recommend this product
02/15/2021
Awesome product and service
This is one of many purchases from Alfred Lane. I have tried the competitors products but always come back to Alfred Lane. Highly Recommended.
Gary D.

Ireland
I recommend this product
06/30/2020
Excellent product . Long lasting scent
This solid colognes scent will stay with you for hours. None of the expensive popular brands of cologne or aftershave seem to last for me. The scent is usually gone after a few minutes. That's why I love Alfred Lane. The tins are small enough to slip in your pocket to carry around all day.
Felix A.

United States
I recommend this product
01/23/2020
Smell Awesome
Yes, they do smell Awesome, Bravado being my favorite one. I just wish they stayed on for longer time, in about 2 hours they seems to disappear from my skin, aside from that they really smell awesome!
Jean-Yves L.

United States
01/02/2020
Intimate Cologne
I gave these as a gift after my own personal experience. The Alfred Lane solid colognes smell great and a little bit goes a long way. The smells are strong, sublte, masculine and not at all overwhelming. The kind of scent that will be noticed when someone is close and especially good for closer, more intimate encounters. My wife loves the scent.
11/05/2015
The Literal Best
I have been searching for a distinct scent. All three of these colognes carve their way in a crown. I still smile a little when people remark, "who is the guy who smells so incredible". It has happened quite a few times, when I switch between the 3. Brio is a woodsy kind of scent, that reminds me of the comfort of a romanticized mossy forest and my personal favorite. The customer service from A.L. is impeccable. They really know how to take care of their customers. Just buy the set. You/your loved one will thank you/yourself.