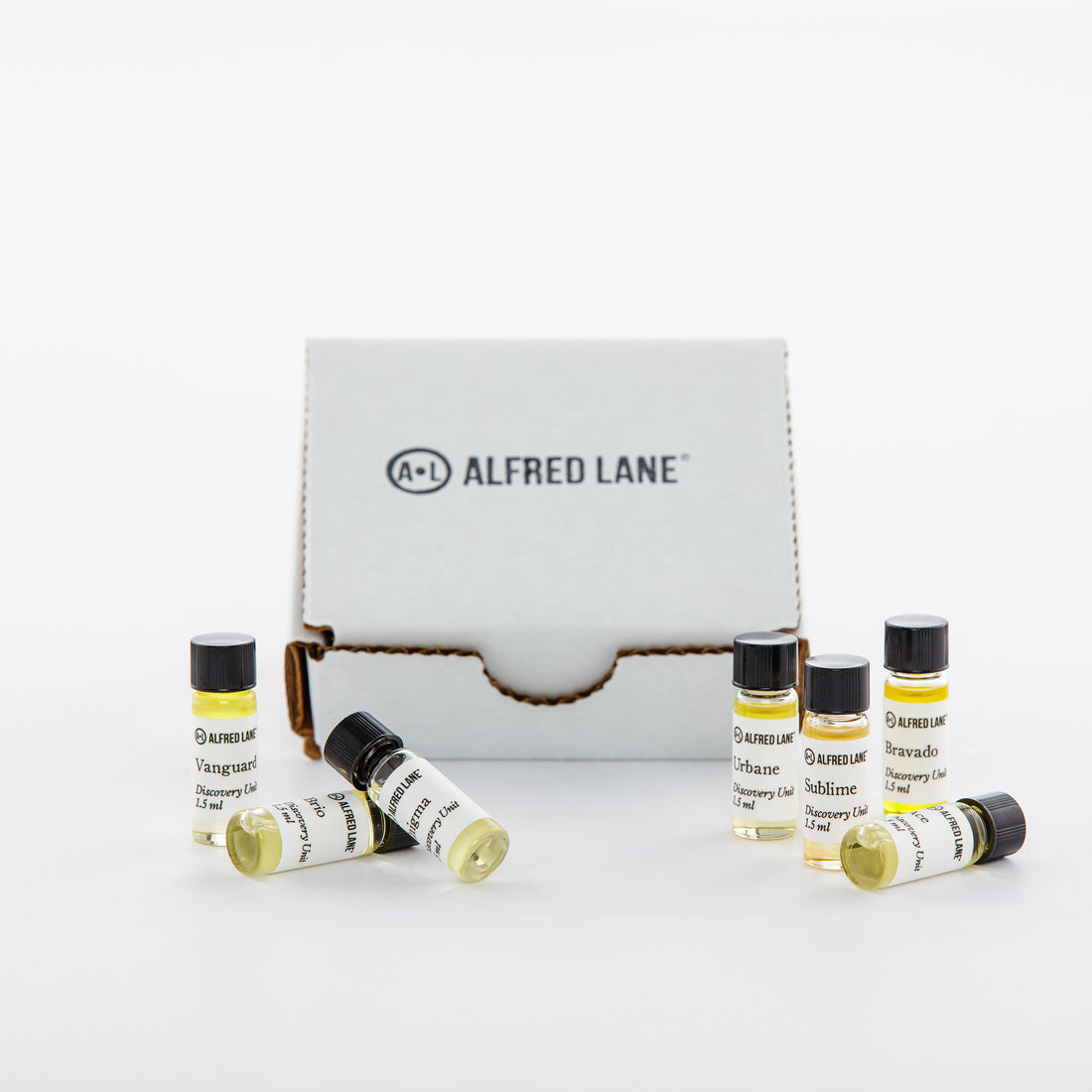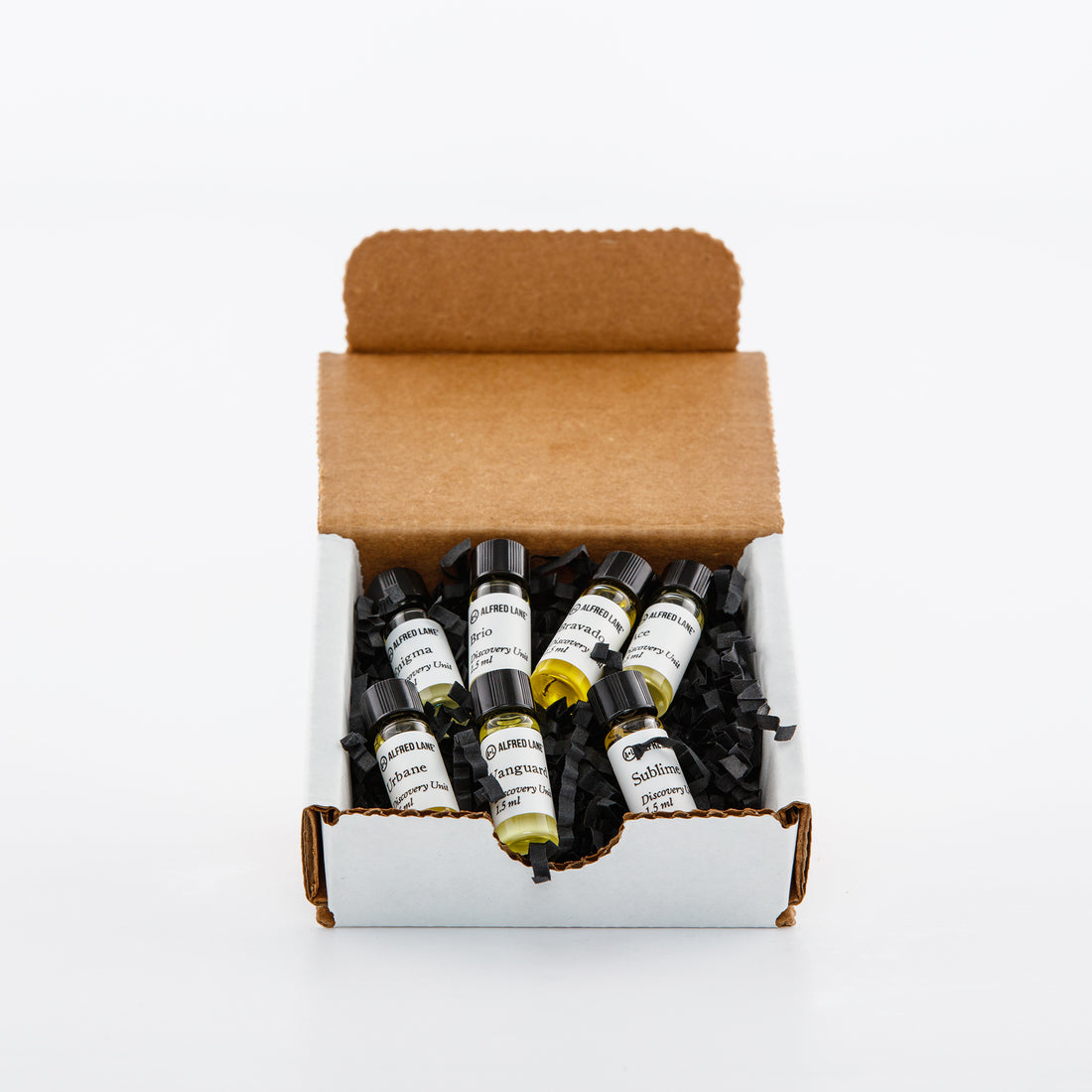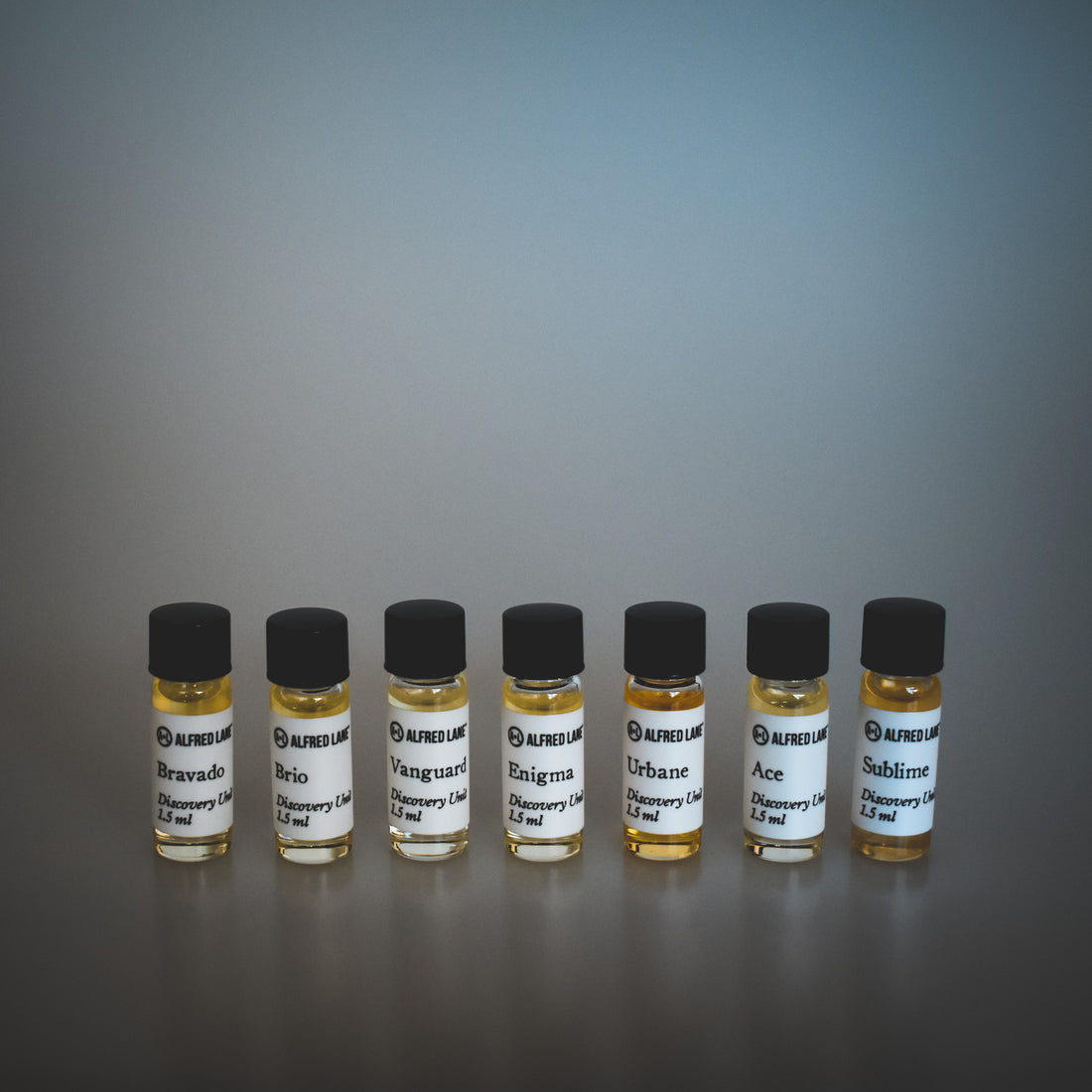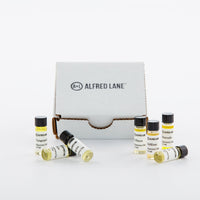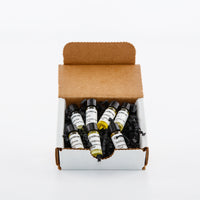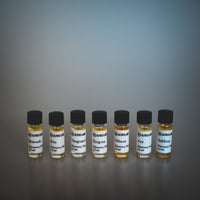 Personal Fragrance Discovery Set
Not sure which fragrance to choose? Enjoy our seven fragrances in this Discovery Set in 1.5 ML vials featuring:
Bravado
Brio
Vanguard
Urbane
Sublime

Ace
Enigma
These vials are handmade to order and contain the same oils we use in our regular sized roll-on and solid colognes. Our three signature fragrances (Bravado, Brio and Vanguard) are available as solid colognes, roll-ons, candles, incense cones, room sprays and reed diffusers.
Our limited edition fragrances (Urbane, Sublime and Ace) are available as solid colognes and roll-on. Our special edition Enigma is available as solid cologne and roll-on.
If you've never tried Alfred Lane (or have tried some but not all of our fragrances), this is the Discovery Set that will help you choose your new go-to scents. The vials are travel-friendly and you'll get several uses out of each.
To apply, untwist cap and place finger to cover the mouth of the vial. Gently tilt vial to allow the oils to make contact with your finger. Rub on pulse points, back of the ears and neck.
Please allow 4-7 business days to ship as these are handmade to order.
We love making our products and want you to love them as well. But if for whatever reason, you don't love your product, we'll make it right. Guaranteed.
Customer Reviews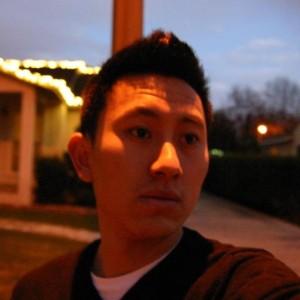 ML
Matt L.

United States
I recommend this product
07/19/2022
Great Package, Even Greater Price
I've used the solid colognes of the Bravado and Vanguard fragrances, but wasn't sure how they'd smell in liquid form so didn't want to just commit to it without first trying it out. This was a perfect way to try the scents as well as other scents I was curious about without having to drop a bunch of cash. Great idea and great gift. And some great scents! There's plenty in each vial to try out for more than a week.
SHAWNA S.

United States
I recommend this product
06/22/2022
love
Bought this sample set for my husband. He loves them all and they last a good while. Will be purchasing the full size of urbane soon!
Samuel Q.

United States
I recommend this product
05/12/2022
Great gift for someone looking to branch out
Got this for someone who was looking to explore new scents and they've loved it
Robert

United States
I recommend this product
04/17/2022
Fragrance samples
Excellent variety and quality
Paul

United States
I recommend this product
03/14/2022
its hard to pick because they all great and different
I like them all, the most is Enigma and Ace. I want to have them all but will have to pick one at a time. They are more on a sweet side, will not overpower or have a strong musk like the old people after shave