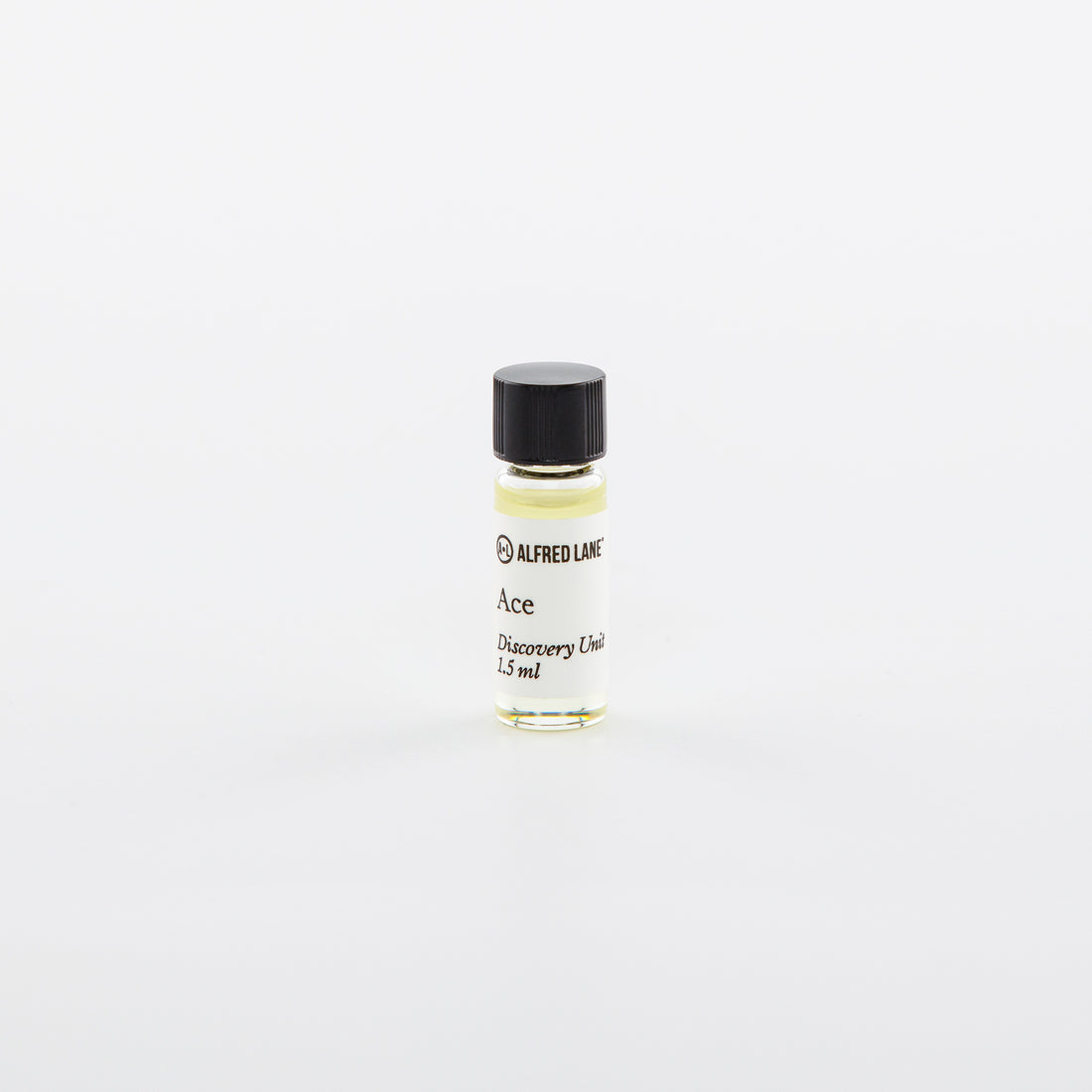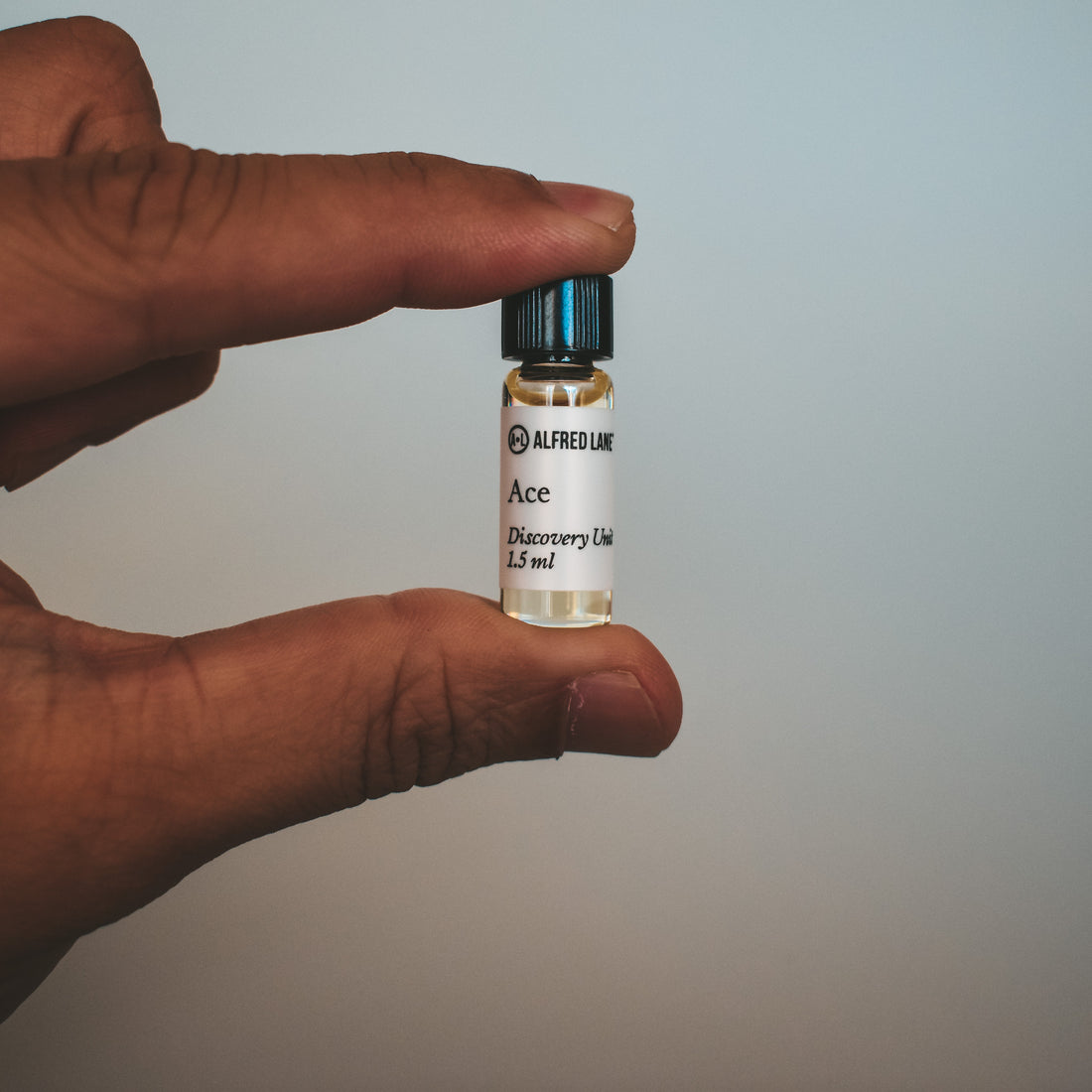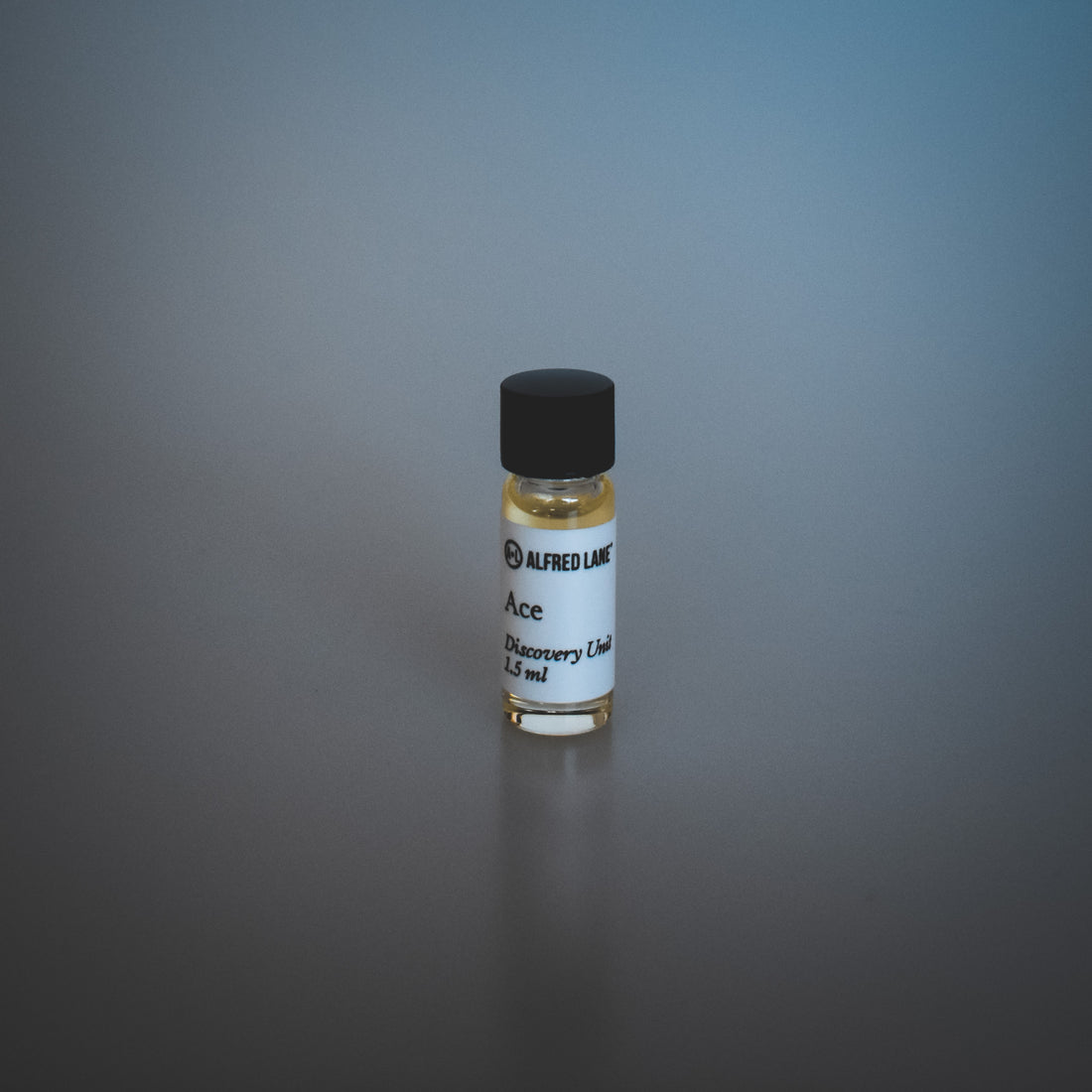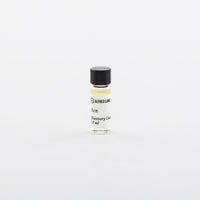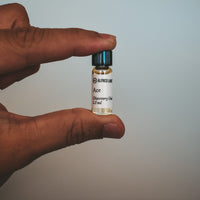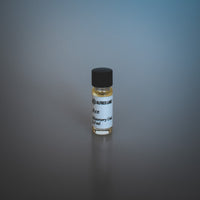 Cologne - Ace • Limited Release Discovery Unit (1.5 ml vial)
Ace: (n.) speaking of a man who excels at a particular activity, profession or sport.
Men who work hard on their craft will tell you that whatever success they've achieved didn't happen overnight. Consistency, tenacity, discipline are a few of the traits that make someone great at something. The new limited release solid cologne Ace embodies that ideal. This fragrance is for those who will not settle for anything less than excellence.
Ace is a spicy and sweet fragrance blending citrus notes from bergamot and orange while overlaying patchouli and musk — culminating in a balanced, well-rounded scent. 
Ace is handcrafted in small batches and released for a limited time only.
Each 1.5 ml vial is handmade to order and contains the same oils we use in our regular sized roll-on and solid colognes. This vial is travel-friendly and you'll get several uses out of it.
To apply, untwist cap and place finger to cover the mouth of the vial. Gently tilt vial to allow the oils to make contact with your finger. Rub on pulse points, back of the ears and neck.
Please allow 4-7 business days to ship as these are handmade to order.
bergamot, patchouli & sweet musk
We love making our products and want you to love them as well. But if for whatever reason, you don't love your product, we'll make it right. Guaranteed.