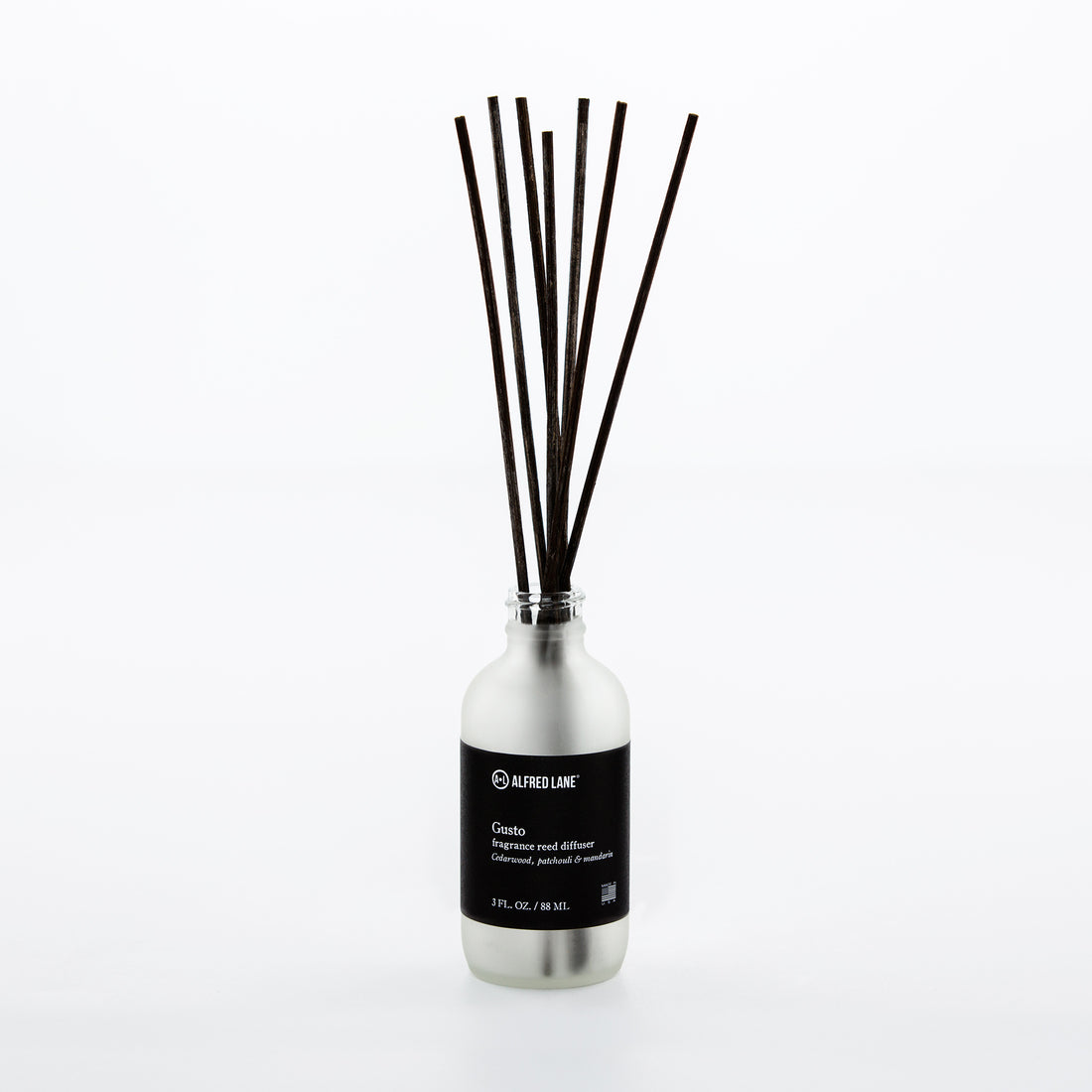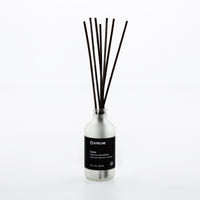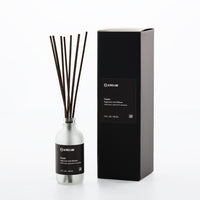 Fragrance Reed Diffuser - Gusto
Gusto brings a musky aroma that has spicy and woodsy notes with a touch of citrus. This energizing scent will transport you to late-night bonfires with friends in the woods. If you like Vanguard, you'll definitely love Gusto.

Our fragrance reed diffusers offer a low-maintenance way of scenting your home. Perfect for the bedroom, bathroom or closet, these diffusers provide a consistent fragrance release throughout the day in any living or workspace for 2-3 months.
Directions: Remove lid & place reeds in diffuser. Fan out reeds to your liking. Allow oil to travel the length of the reeds. Flip reeds weekly or whenever you want a fresh pop of fragrance.
Warning: Keep out of reach of children and pets. Avoid contact with eyes, skin & clothes. Do not use or store near heat or open flame. Contains fragrance oils, harmful if swallowed. Do not place bottle, diffuser reeds or cap directly on fabric or finished surface as the oil may damage certain surfaces. Not tested on animals.
We love making our products and want you to love them as well. But if for whatever reason, you don't love your product, we'll make it right. Guaranteed.