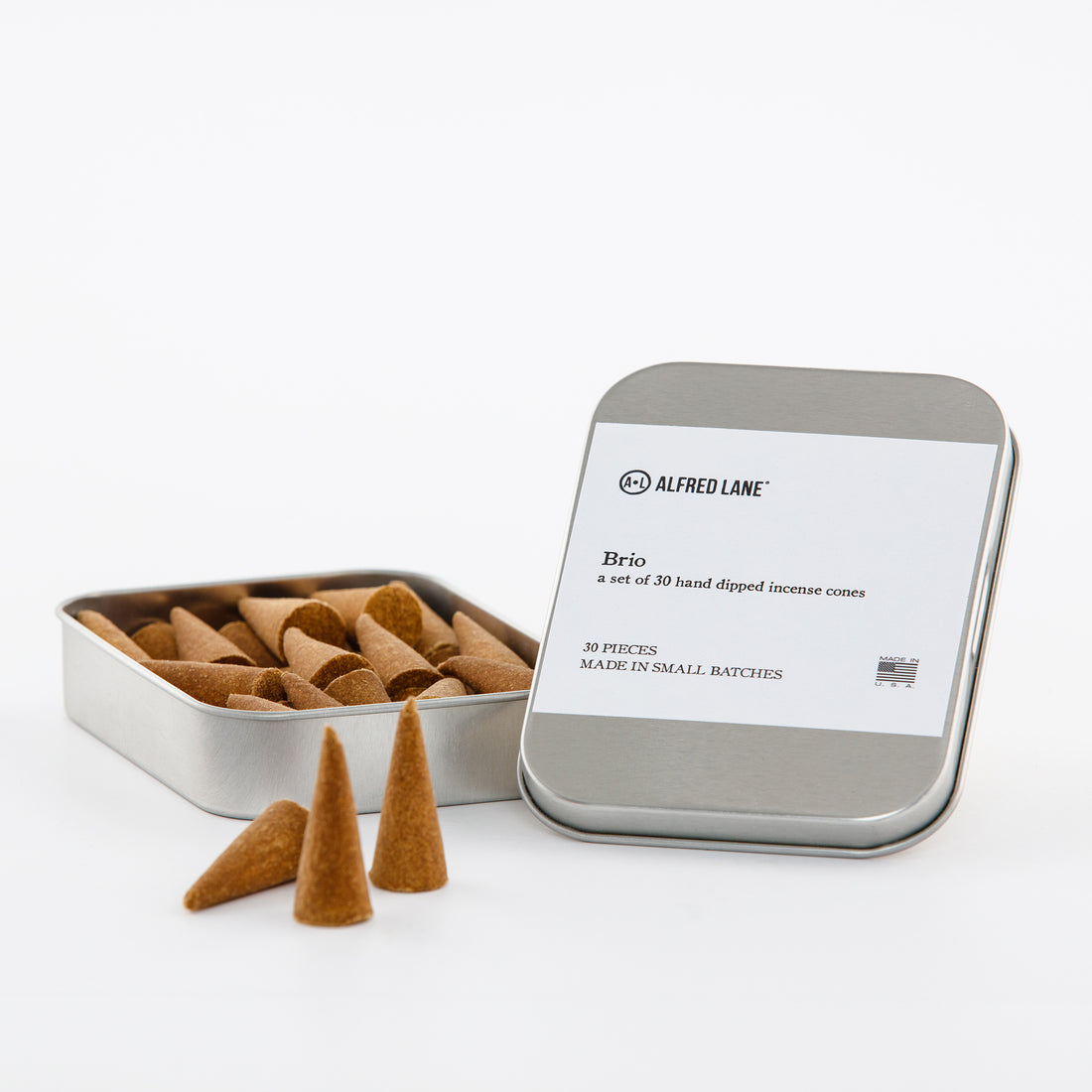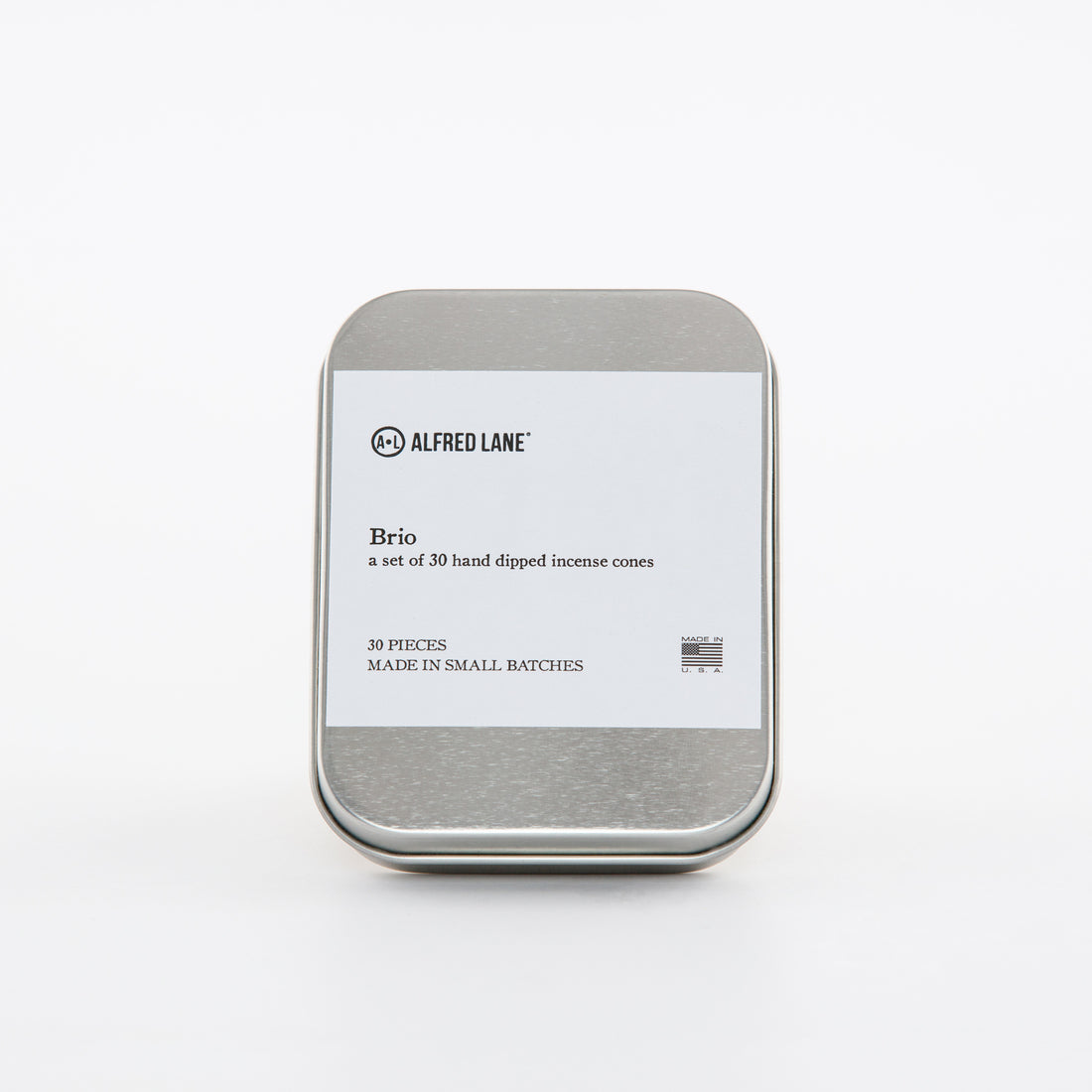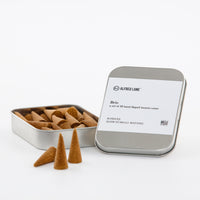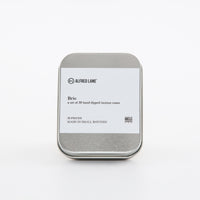 A mossy, woody aroma that balances musk and warmth. Blending vetiver and spicy top notes, the scent maintains sandalwood at its core. Brio is pure vigor and vivacity.
These little but concentrated incense cones are hand dipped in small batches. Once an incense cone is lit, it can last up to 30 minutes of burn time. The scent longevity in a room can last for 2-4 hours depending on the size of the space.
To light up, place the incense cone on a heatproof, non-flammable holder. The lid of the incense cone tin works well. Expose the tip of the incense cone to the flame for approximately 40 seconds. Extinguish the flame by blowing the incense cone gently. The cone will be left with a glowing red ember that emits the scented smoke on its own. Enjoy the incense in a well-ventilated room.
Caution: Do not leave the incense unattended while burning. Keep incense cones away from flammable objects and drafts. Never leave the incense within reach of pets or small children. Please handle with care. 
vetiver, sandalwood & musk
We love making our products and want you to love them as well. But if for whatever reason, you don't love your product, we'll make it right. Guaranteed.
Customer Reviews
Jorge M.

United States
I recommend this product
08/19/2021
Luxury hotel aroma in my home, what's better than that!
Top notch, from ordering, shipping and to my door, again Top notch!
Larry D.

United States
I recommend this product
04/21/2020
Very Nice Brio Cones!
I'm enjoying the Brio Cones thus thus far. They've got a nice, but not overpowering aroma. I might try another scent in the near future.
Gary C.

United States
10/22/2019
Great find!
Love them, they fill the whole house up! Little guys pack a punch and do the job well