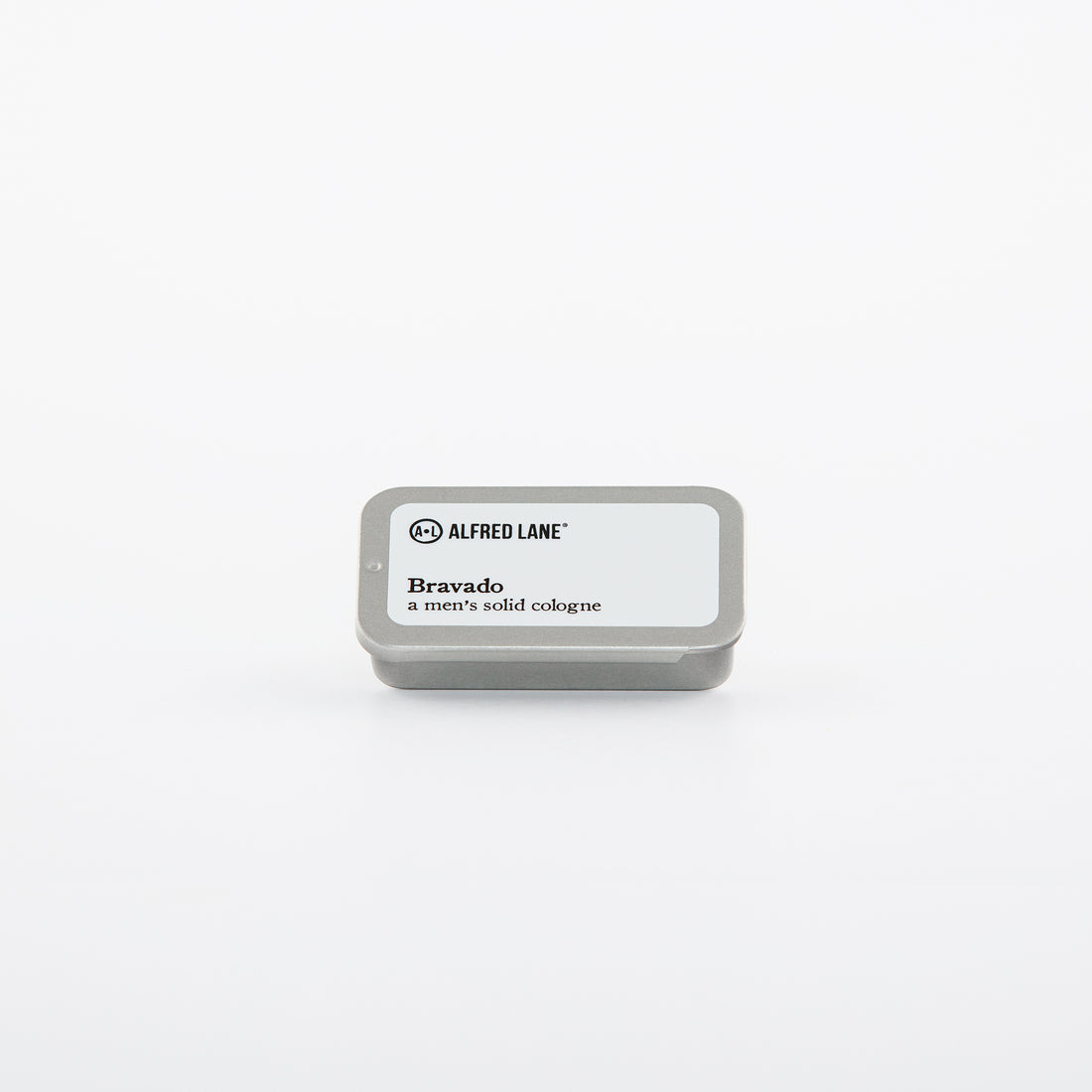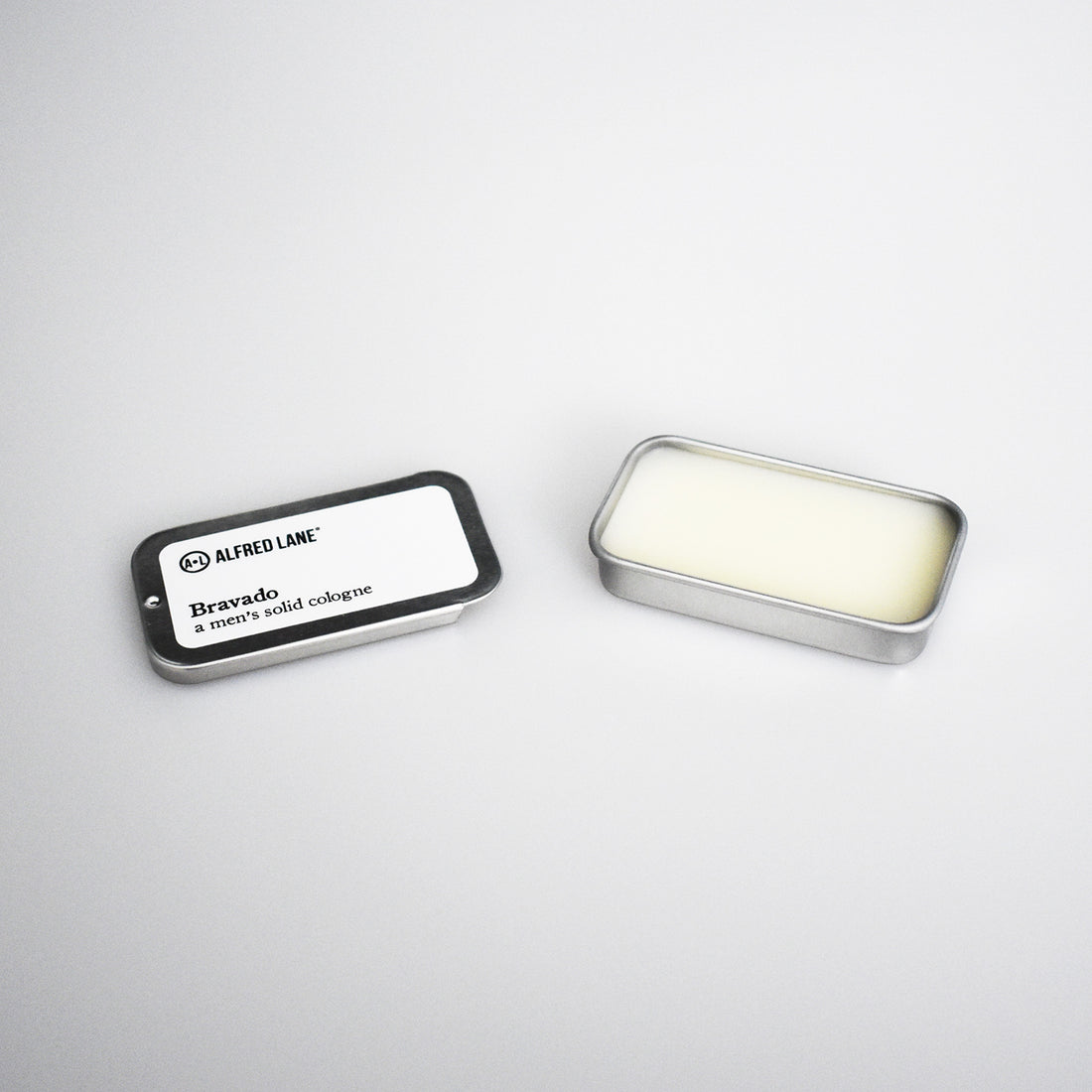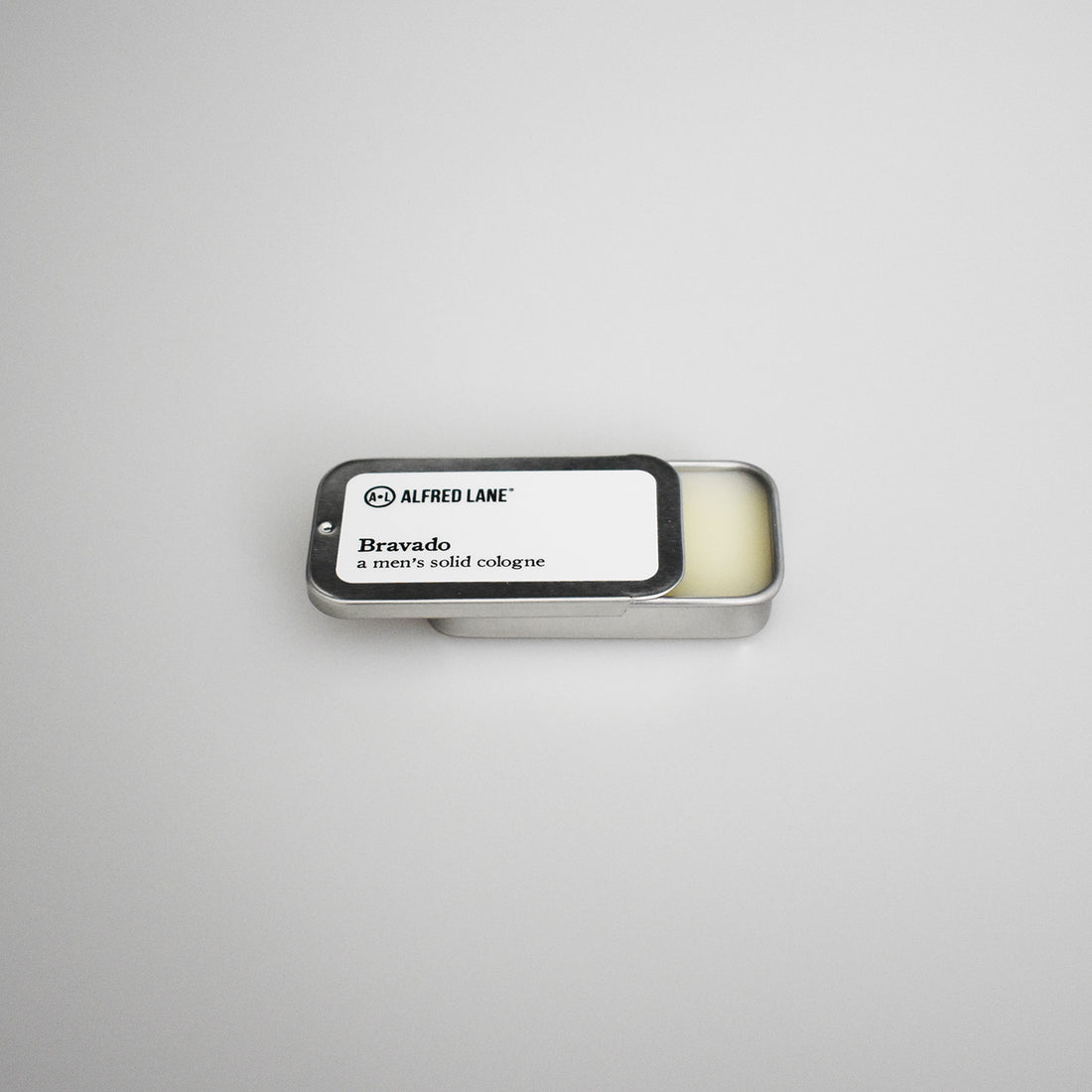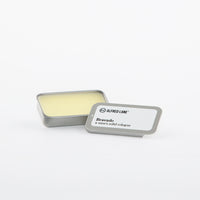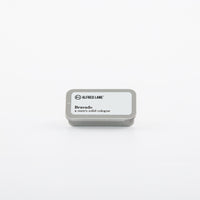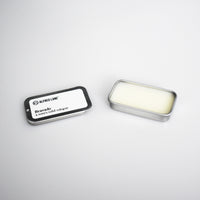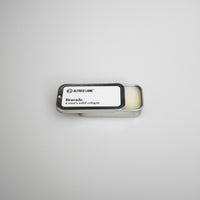 Bravado: (n.) Swagger, confidence. 

Each Alfred Lane scent is an embodiment of the modern man: Bravado is all swagger. The woodsy, oriental scent is seductive and complex, with spicy notes of nutmeg, sandalwood and leather.
The solid cologne comes in a convenient .5 oz tin can, perfect for travel or reapplying on the go, and is made with natural ingredients and oils to help to moisturize your skin. 

To apply, dip or swirl finger in cologne and apply to pulse points such as wrist, behind the ears and neck.
nutmeg, sandalwood & leather
We love making our products and want you to love them as well. But if for whatever reason, you don't love your product, we'll make it right. Guaranteed.
Customer Reviews
Nathan G.

United States
I recommend this product
06/22/2022
LOVE IT!
I first bought this cologne over 6 years ago and tried to find a similar product. Since then I have found no comparison. The solid form of the product allows for a sufficient effect without excessive application compared to spray on colognes. The last time I purchased this, the tin lasted well over a year and a half with daily use! The fragrance is unique and not over powering. I am able to apply a small rub in the AM and the scent lasts throughout a 12hr work day. Great Product! I HIGHLY recommend to try.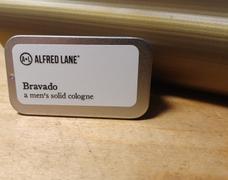 Julie G.

United States
I recommend this product
05/07/2022
My husbands signature scent
I absolutely love how my husband smells when he wears this scent. He has been using it for years and it's my favourite.
Ishmael C.

United States
I recommend this product
08/13/2021
My go-to scent for all occasions
In over 30 years of wearing different colognes or deodorants, none of them have a scent as a unique (or universally appealing to women) as this one has. I keep one on my person and one in my toiletry bag for traveling so I'm never without.
Benjamin G.

United States
I recommend this product
08/02/2021
Unexpected Bonus
I subscribe to Bespoke Post and this was in one of the subscription boxes. I have heard of solid colognes before and was pretty skeptical about them. I had never heard of Alfred Lane before so I was pretty curious. As soon as I took off the plastic wrapping I could instantly smell it. I legit sat there for a solid 10 minutes just smelling the tin. It's a huge pet peeve of mine to smell bad and I am always wearing something different each day. But this....This was amazing! As soon as I finished this tin I immediately went and ordered the limited collection along with Enigma. I cannot wait to see what they have in store!
Esmeralda L.

United States
I recommend this product
06/08/2021
Great!
Came quick! No problems with ordering. Would recommend