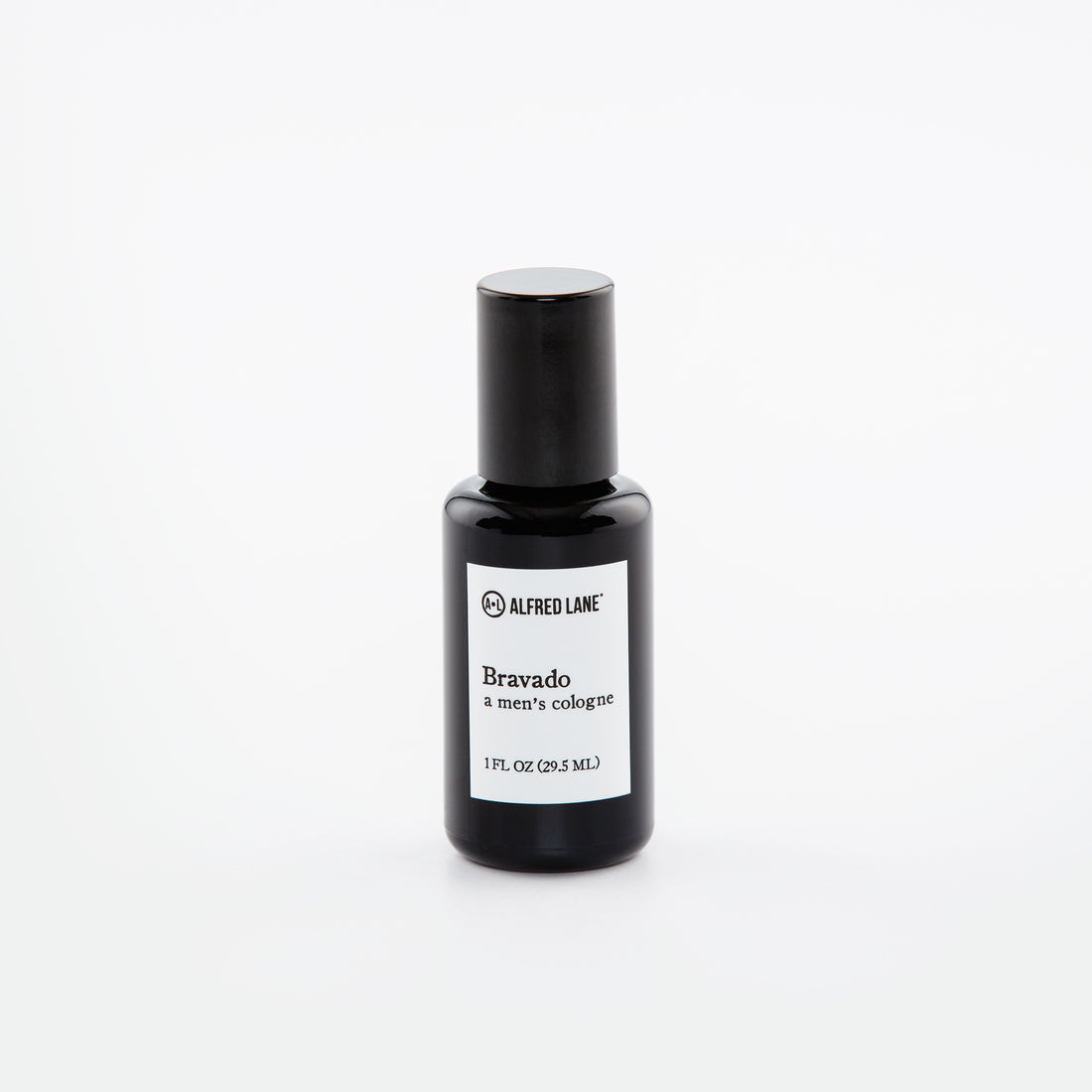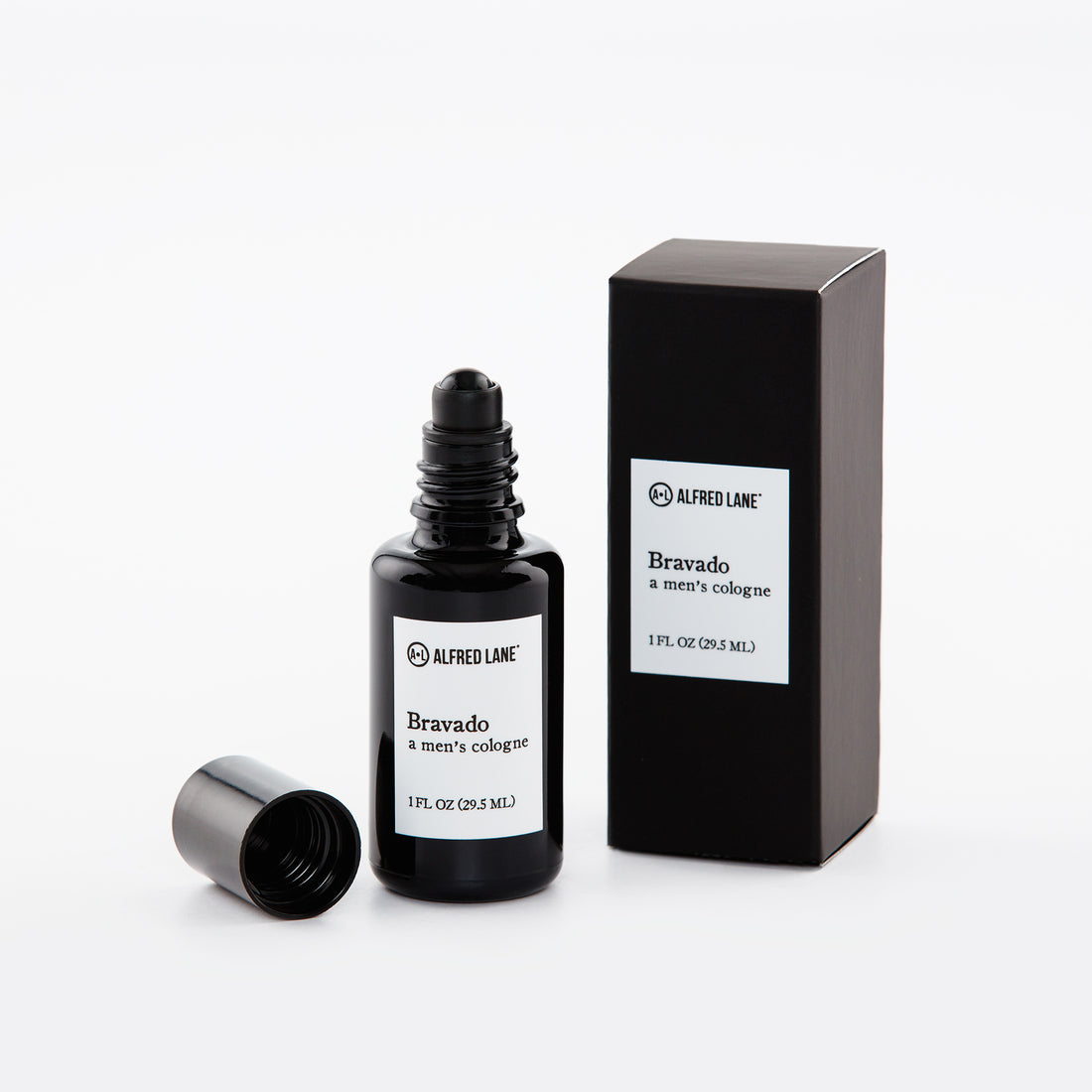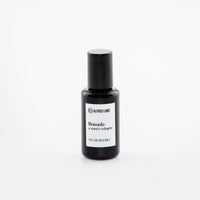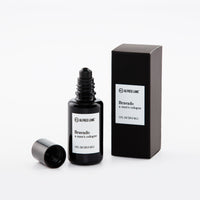 Bravado: (n.) Swagger, confidence. 
Each Alfred Lane scent is an embodiment of the modern man: Bravado is all swagger – a woodsy, oriental blend that is seductive & complex. Sandalwood, leather & spicy notes of nutmeg yield a bold scent that transports the mind to a cool evening — sitting by a chimney & sipping on bourbon.
The black bottle features a smooth, glass roller that glides on your skin easily while applying the cologne. It also helps prevent UV rays from entering inside prolonging the quality of the cologne.
This 1 oz. concentrated cologne is handcrafted in small batches using a blend of coconut oil, grapeseed oil, vitamin E & our signature fragrances. And like our other form factors, this cologne is travel-friendly.
To apply, unscrew cap and roll onto pulse points like wrists and neck. 
nutmeg, sandalwood & leather
We love making our products and want you to love them as well. But if for whatever reason, you don't love your product, we'll make it right. Guaranteed.
Customer Reviews
Christopher E.

United States
I recommend this product
10/31/2021
Great scent for the glam man
These roll on cologues by Alfred Lane take it to a whole new level, and have more longevity and easier to manage than the solid waxes, which over time got a little funky in the tin. LOVE this scent, keep it going. Want to get a candle next.
Peter W.

United States
I recommend this product
10/27/2021
wonderful scent
The roll on provides easy application - I LOVE the scent.. My wife laughs when people ask what I wear, and I tell them it's my bravado... Only negative is that the bottle is so dark (& heavy for such a small jar), you can't tell when you're running out. Highly recommended.
Tye

United States
I recommend this product
08/19/2021
perfection.
Ive been purchasing Bravado religiously for my husband since receiving it in his Birchbox Man in 2015. It truly is the sexiest smell a man could wear. Period. The rollerball is a great alternative to the solid, it glides smoothly and keeps your hands clean when you are on the go.
James C.

United States
I recommend this product
11/19/2020
Bravado Reivew
I love the aroma of the product. The only thing I don't like is that it seems to dissipate fairly quickly. It might be nice in a spray form. Thanks!
David V.

United States
I recommend this product
11/02/2020
Bravado cologne
Good scent, leaves a nice smelling trail in my opinion. Love the roll-on type applicator.