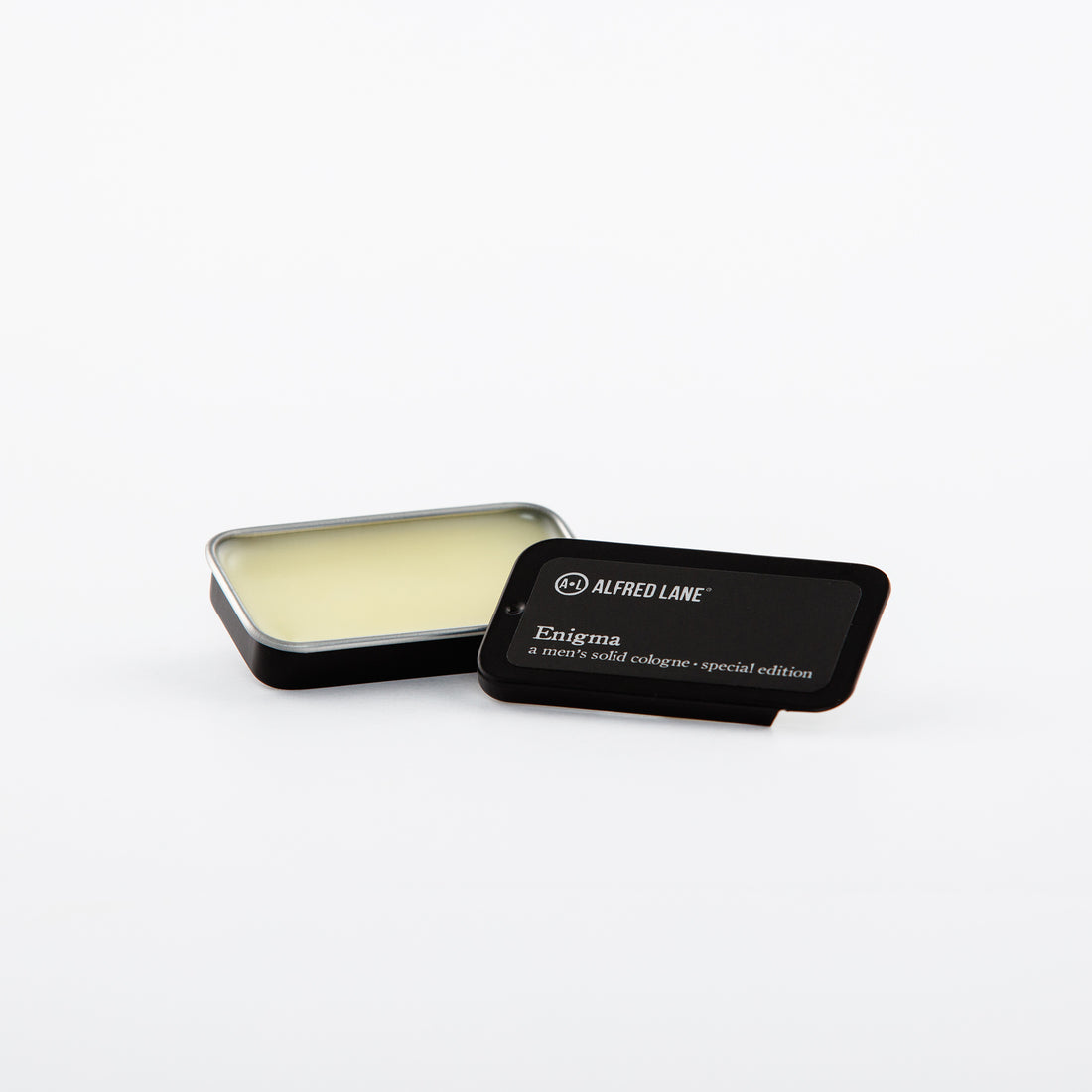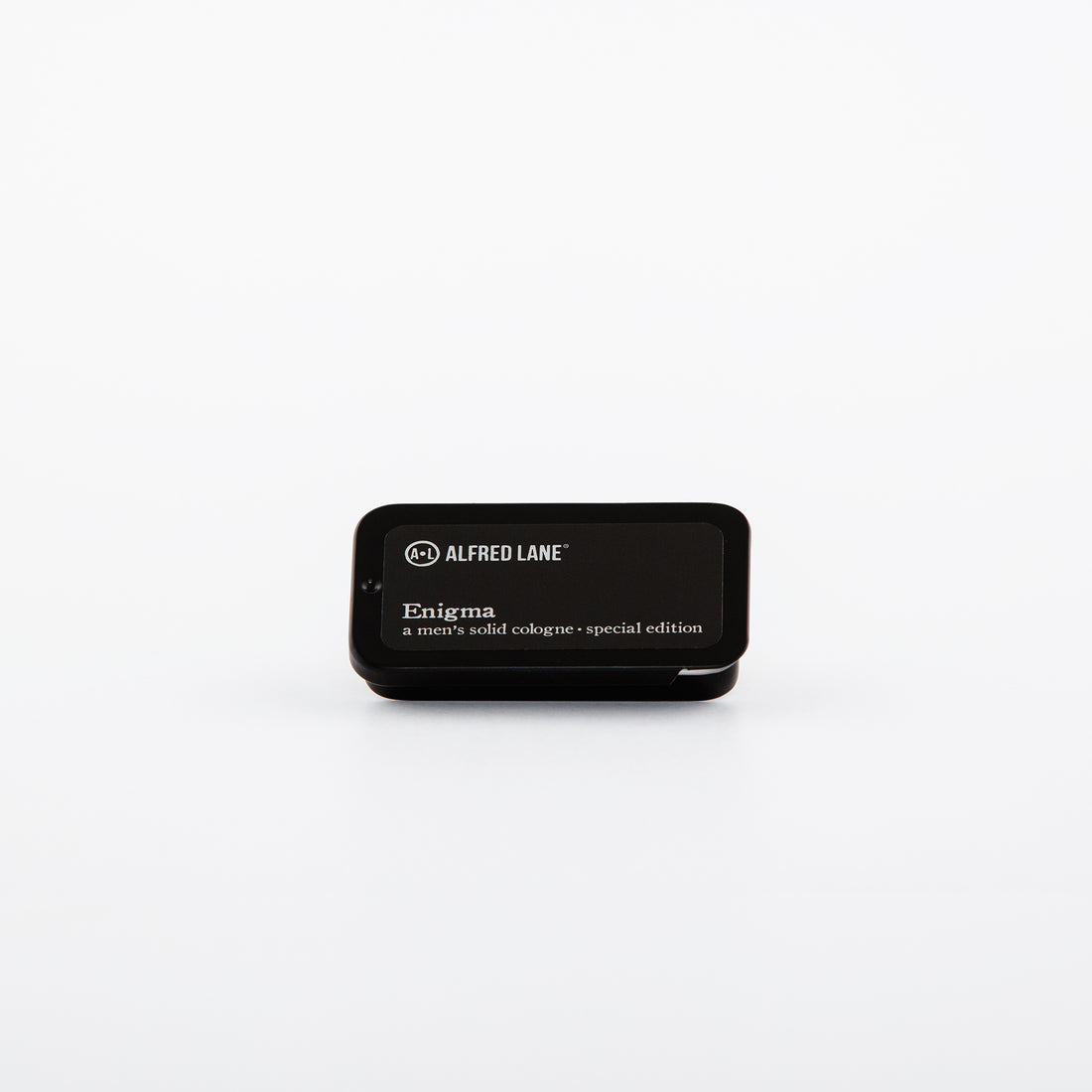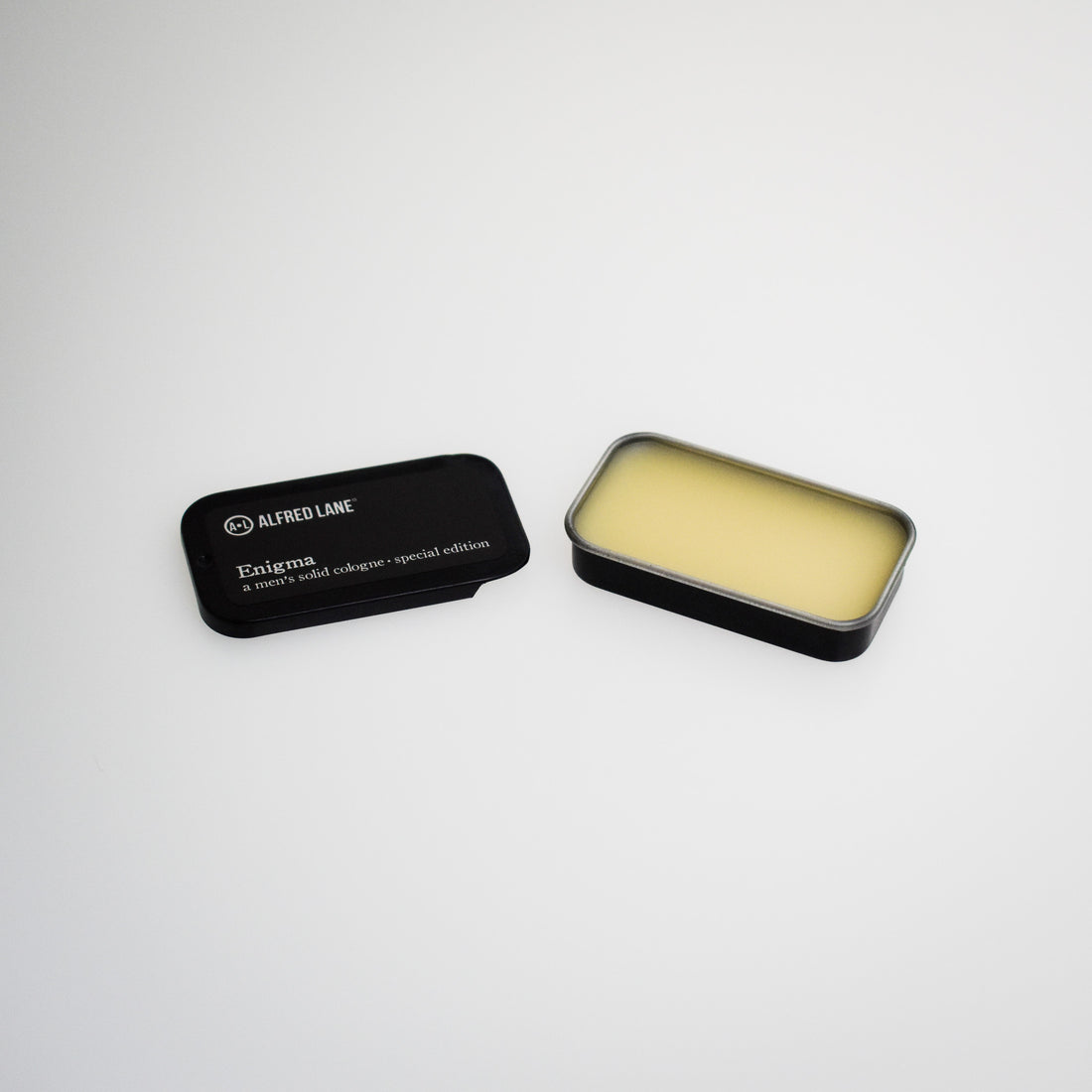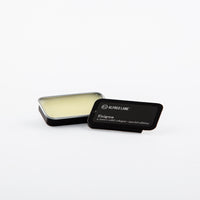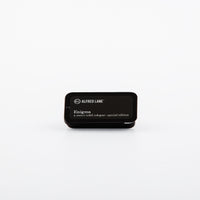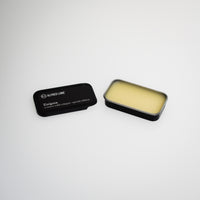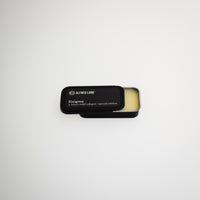 Solid Cologne - Enigma, a Special Edition
Enigma: (n.) a person possessing mysterious qualities or mystic character.

After 4 years of its initial release and by popular demand, we've redesigned and are now re-releasing Enigma, a special edition solid cologne from Alfred Lane. Enigma epitomizes the self-assured and confident man — a man of a few words. His presence is noticed everywhere, not by what he says but by how he carries himself. Other men want what he has — women simply want him.
A masculine blend of spicy, woodsy and smoky notes, Enigma's sophisticated base contrasts bergamot with cedar, mint and suede.
Enigma is handcrafted in small batches and released in limited quantities.
Enigma comes in a newly designed, 0.5oz tin can, perfect for travel or reapplying on the go, and is made with natural ingredients and oils to help to moisturize your skin.
To apply, dip or swirl finger in cologne and apply to pulse points such as wrist, behind the ears and neck.
bergamot, cedar, mint & suede
We love making our products and want you to love them as well. But if for whatever reason, you don't love your product, we'll make it right. Guaranteed.
Customer Reviews
Nathan G.

United States
06/22/2022
Wife loves this scent!
Love the product and the scent! This is my Wife's Favorite!!
Keiko D.

United States
I recommend this product
12/31/2021
Enigma smells great!
Bought this for my boyfriend for Christmas, and was a little nervous since I hadn't smelled it before, but it smells amazing! I love it, and so does he!
Brian B.

United States
I recommend this product
12/06/2021
Clean, vibrant, and fresh
Another great scent ! Not overly perfumed!
Lucas S.

United States
I recommend this product
01/01/2021
Love this scent
This and Ace are my two favorite scents. I've already stocked up with an extra Ace, I might need to add another tin of this too. I hope they stick around for a while, despite being limited edition.
EM
Eddie M.

United States
02/08/2020
solid
best solid cologne in the market today