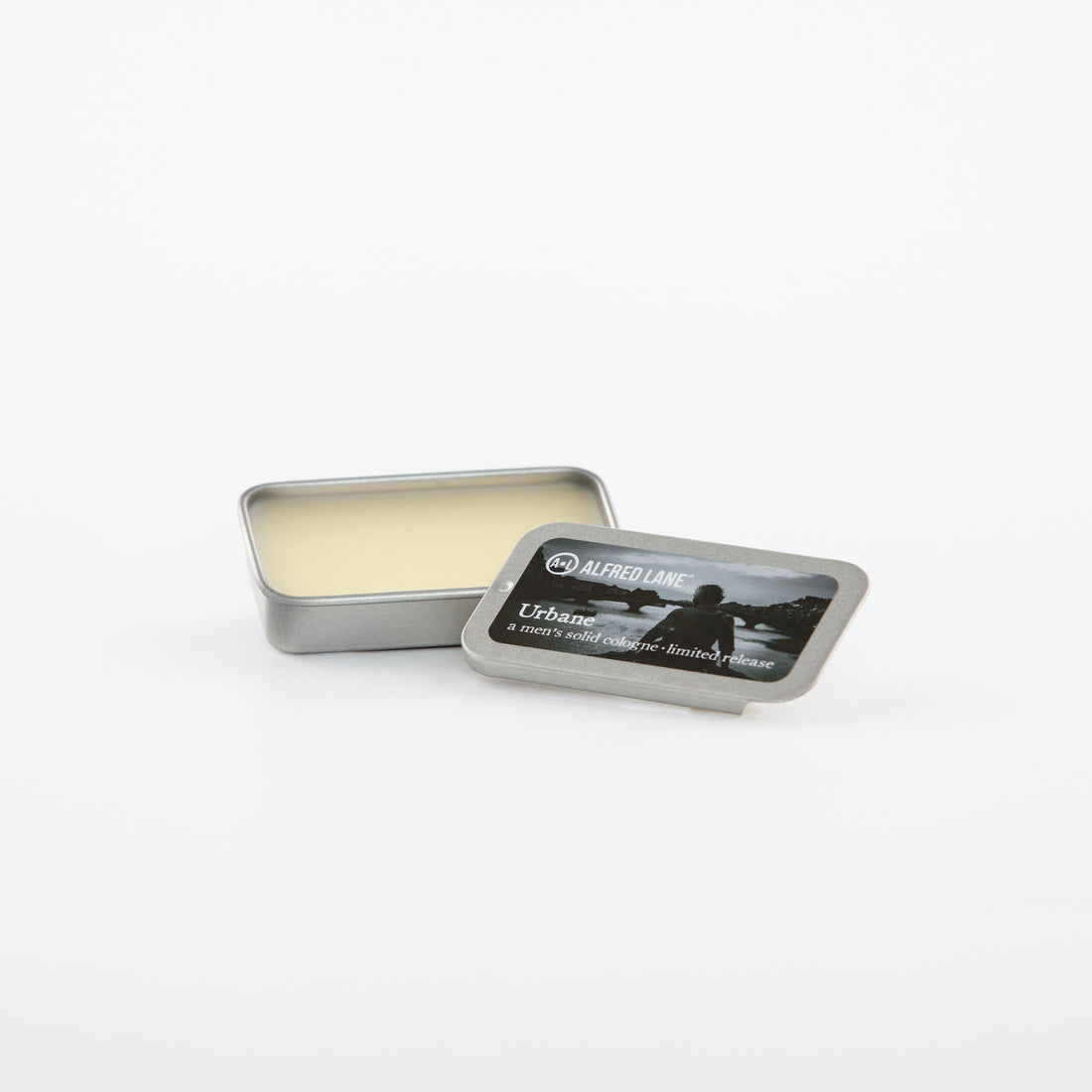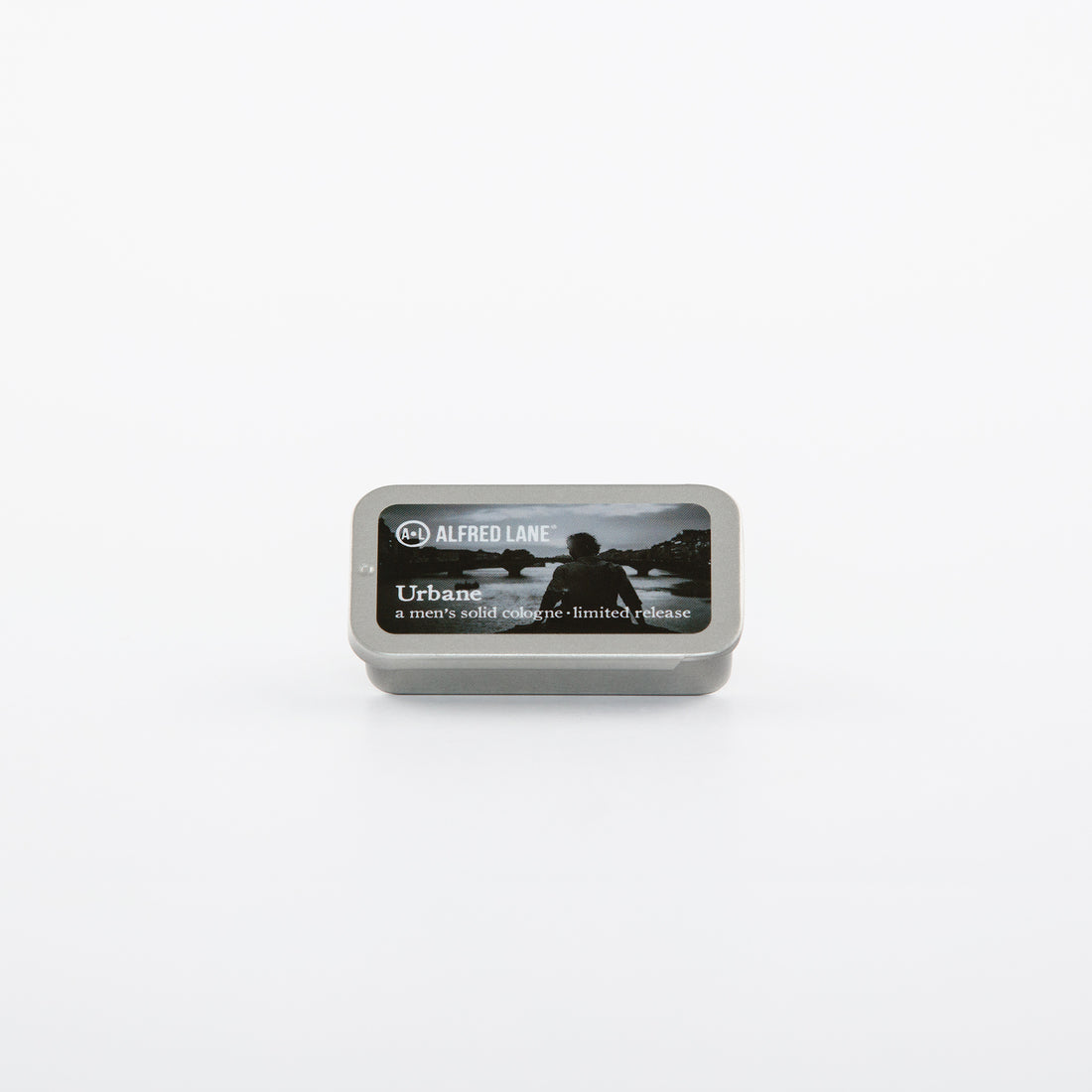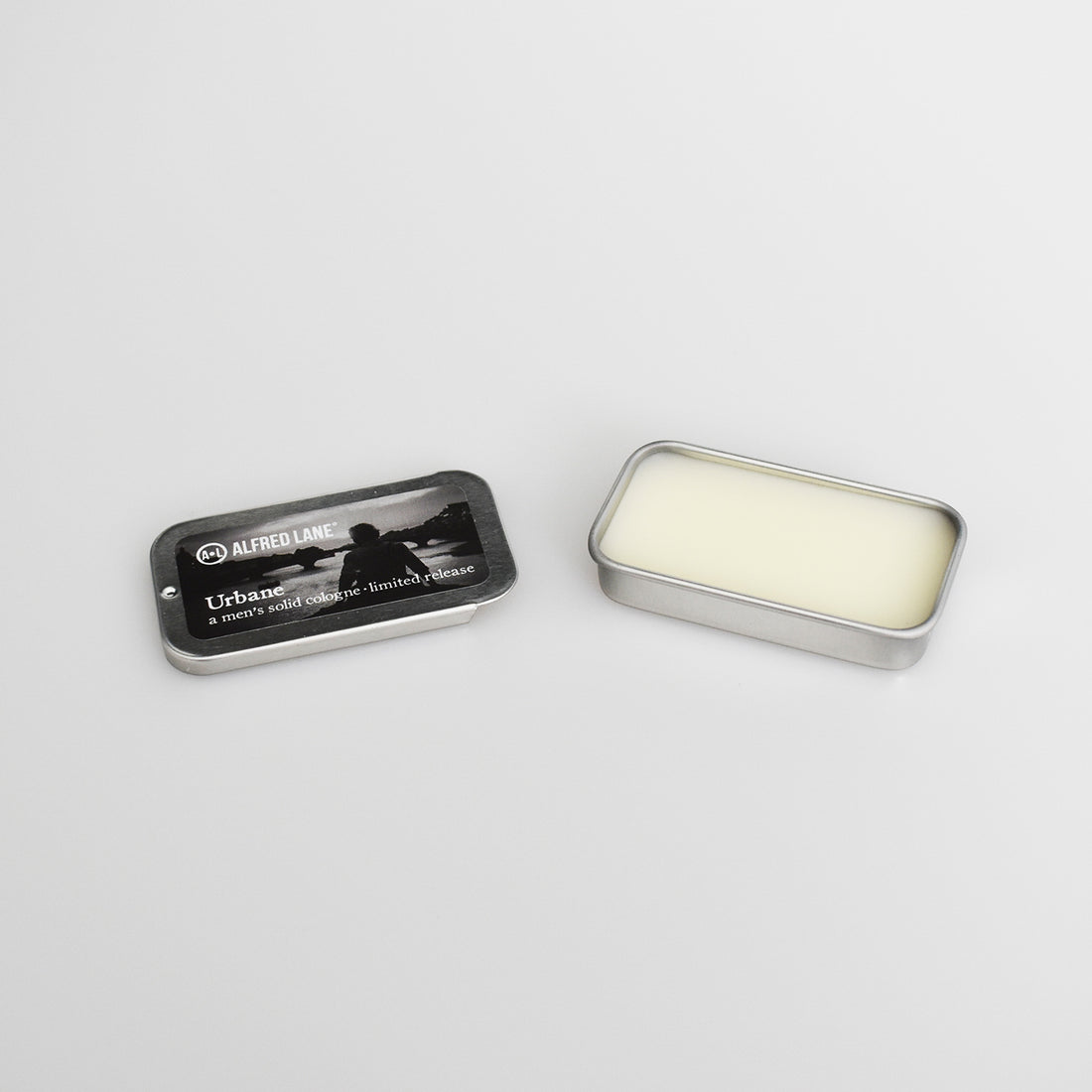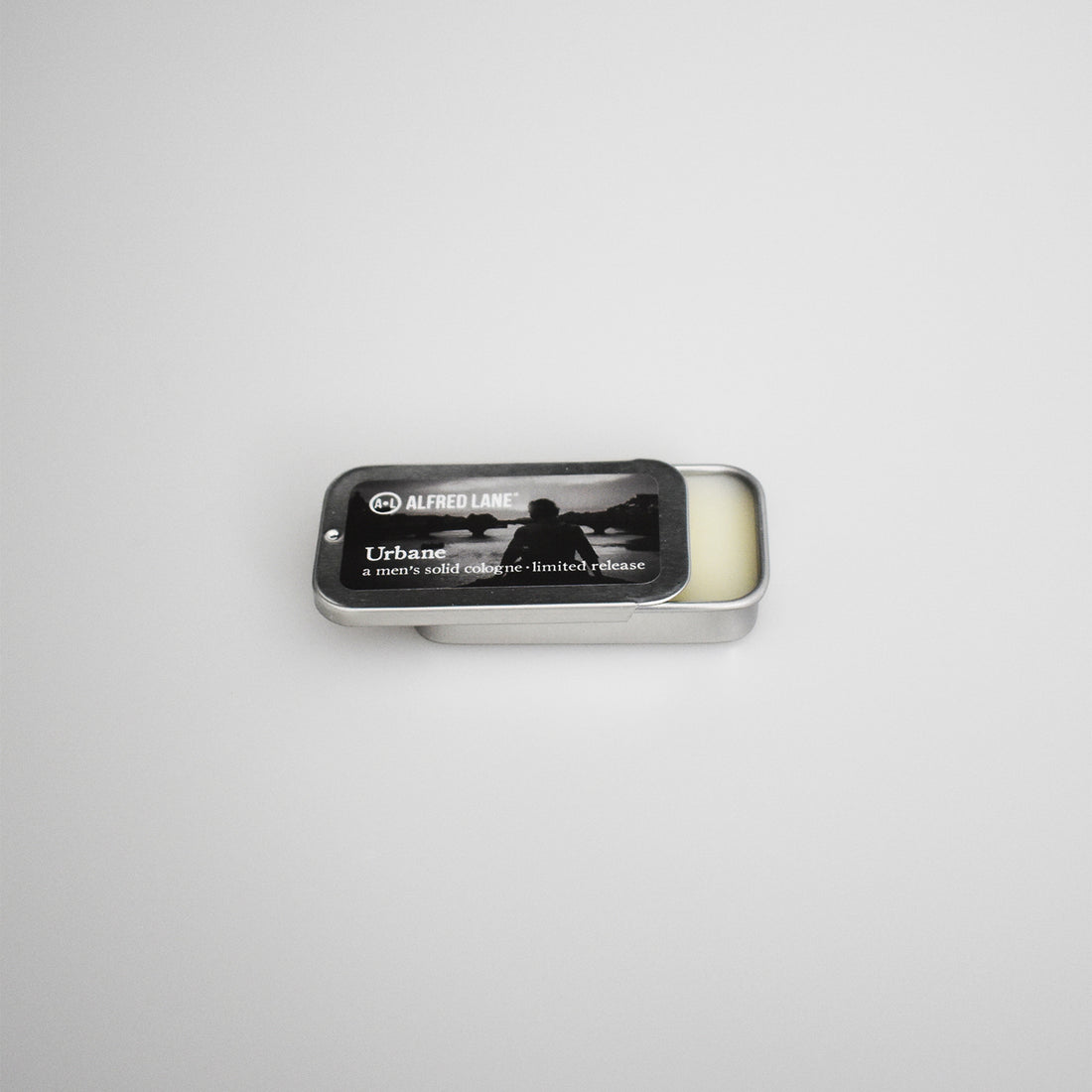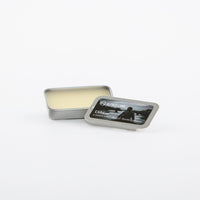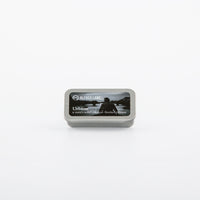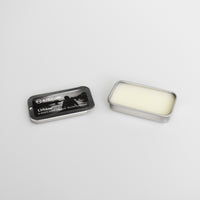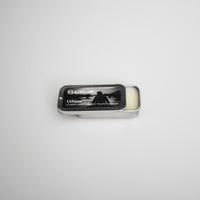 Solid Cologne - Urbane • Limited Release
Urbane: (adj.) speaking of a man who is refined, notably polite or polished in manner; cosmopolitan.
Urbane is sophistication and elegance. The Urbane man stands out for his charm and graceful demeanor. This scent is perfect for that spring date. Don't be surprised if that special someone can't resist the energy this scent brings to the senses.
Urbane is a clean, fresh fragrance with a dash of spice that uniquely blends a warm base of citrus with lavender and rounds out the crisp scent with sweet and woodsy notes.
Urbane is handcrafted in small batches and released for a limited time only.
Urbane comes in the convenient little .5 oz tin can our customers love, perfect for travel or reapplying on the go, and is made with natural ingredients and oils to help to moisturize your skin.
To apply, dip or swirl finger in the solid cologne and apply to pulse points such as wrist, behind the ears and neck.
We love making our products and want you to love them as well. But if for whatever reason, you don't love your product, we'll make it right. Guaranteed.
Customer Reviews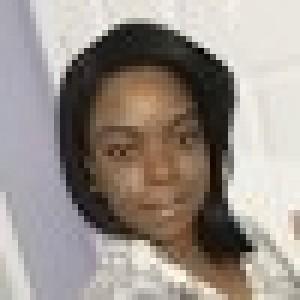 S
Shan

United States
I recommend this product
06/20/2020
Great Product!
My dad got a sample in Birchbox and really liked it! So I'm getting him a full sized container for father's day!
Dave T.

United States
I recommend this product
04/21/2020
Love it!
The scent was as described. Which is amazing!
Gavin M.

United States
12/15/2019
Fresh and masculine
Got this in a birchbox sample, just had to get the full tin. It's fresh, but in a very masculine way. It's pleasant and mass appealing (I'd say). Girls seem to love it. I really wish this wasn't a limited release!
08/21/2019
Love This Scent!
I received a small sample version of this scent in my Birchbox. I ended up buying the Bravado scent based on its great reviews but I still like Urbane better. It's a much sweeter, distinctive smell. There's something unique about it that I really love. Will be buying the bigger size for sure.
07/05/2019
Great scent, well balanced
Smells great and it's a nice balance of woodsy, spice, and sweet notes. Wears great in warm summer days. The packaging makes it perfect for travel.